White Winter
February 29, 2012
The winter had somehow arrived, seeping through the peeling paint, the cracks in the window, the door. Everything dried and wilted, including our mother. She spent her days clinging to the moth-eaten blankets in the frigid attic where she sat, rustling the pages of the musty photo albums we locked up there. We tried to disturb her once, but she blew a raw, bitter wind from her lungs and retreated deeper into solitude. We existed to her only in the days we'd been happy. We were ink, born in the dark, smeared with the oil of a million nostalgic fingers, held in place by paper triangles, pressed between the pages past lives.

There were boys that winter, with cars and a promise to keep us warm, to water us until we bloomed in the sweet spring. There were other men, other winters, other cars. Our answers were always the same. Winter had turned to brittle wood, splintering and creaking, hollow as shells. The boys were hot and feverish, declarations of love tripping off their tongues like a torrent of lava. When they touched us, they pulled away, quickly, as if they had been burned. The drove away in their cars and we weren't sad to see them go. We closed the shutters and sat in the dark, waiting for tea-time.

Tea-time never came when we wanted it to. It was always late, and by that time the tea was tepid and the biscuits stale. The proceeding evenings were long and spent silently wishing for summer, everything in bloom and bright, sweetly perfumed and delicate. In summer, even the plants were in love; in winter, even the people were shrivelling into hibernation.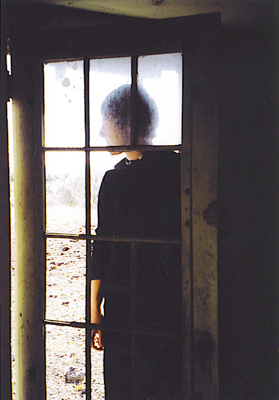 © Lindsay S., Billings, MT