Lightbulb!
February 29, 2012
I will stare at this blank document, I thought, until I die. My dream was to write a novel so fresh, so original, that I would be an absolute winner for the Pulitzer prize, the nobel prize, and the you're-set-for-life prize, which sort of goes hand-in-hand with the other two.



My problem? Well, as I saw it, it wasn't a problem; problems were brick walls that stretched to infinity. Mine was merely a hurdle; once I'd cleared it I'd be scot free.



The hurdle was the story. The plot. The progression of a-b-c, beginning-middle-end, bang bang bang. I knew once I'd cleared that, I could write all I wanted and out would pop a beauty of a thing, a winner, my meisterwerk. Surely. That's how it would go; I could see it all in my head. But for the meantime, I had to do the boring, tedious, long slog through the mud.



Lunch with friends has become a hassle. When asked the inevitable question, "what's your story about?" I usually elected to respond with: "well, it's still a work-in-progress, but it's going to be about disillusioned super heroes that don't want to save the world anymore, with a mixed in narrative about a post-apocalyptic town where a girl comes of age and records it in her diary while there is a huge civil rights movement going on."



It's going to be a Pulitzer Prize winner for sure.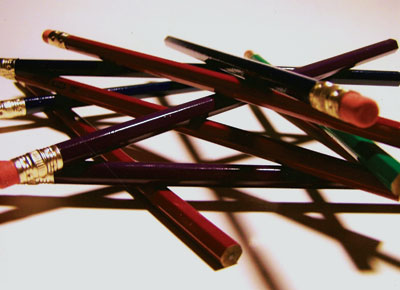 © Nicholas K., Weldon Spring, MO