Nothing
June 2, 2012
*cough*

Excuse me. I apologize for my rude behavior. It appears that my nose is acting up once again. See, dust is thick, heavy, and it makes your chest quite tight. Needless to say, I have been coughing and sneezing something awful for some time now.

Oh, it seems I have forgotten to introduce myself. My name is Nothing. I know, quite tragic isn't it? It doesn't sound like the loveliest name in the world, but it is my name, and I suppose I must accept that. After all, you gave it to me.

Don't be shocked. Do you remember Nothing? Allow me to jog your memory. I can't even begin to tell you how many times this has happened. Nearly every day, at least...

A noise disrupts the silence of the room.

"What was that?" someone asks.

You shrug. "Oh, it's probably Nothing."

Meanwhile, I sit in the corner and cry. Why? Because you don't even acknowledge the fact that I really did make those sounds...

"Excuse me, but--never mind." You say these words, suddenly noticing that the thoughts you were just about to speak don't sound quite right.

"What?" the person before you asks.

"Nothing," you say.

At first, it sounds as if you might be calling my name, but then I realize that you aren't, because you simply ignore me and walk away...

These things happen more than enough. Too often for me to keep track.

"What do you have planned for the day?" "Nothing."

"What do you need?" "Nothing at all."

"Did you just break my favorite vase--?" "It was nothing."

"Nothing could make me hate you."

And, of course, my all-time favorite:

"I had Nothing for dinner." Really? Well, I certainly hope I tasted good.

Meanwhile, I continue to sit in the corner, forever ignored. My presence has never meant anything to you. Did you know that Nothing does not exist? I have another name. A real name, because there's no such thing as Nothing.

And now, as you sit there, reading this, someone asks you, "What are you reading?"

"Nothing," you respond, and suddenly, your eyes widen with a bit of realization, because, oddly enough, the title of this passage is "Nothing."

"What is it about?" they ask.

And now, you smile, your sudden realization becoming even clearer, and for the first time ever, you use my real name: "Something."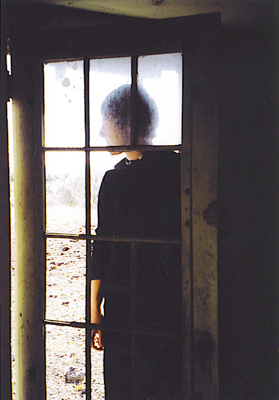 © Lindsay S., Billings, MT