Never the Same
January 3, 2013
There is a place where the sun never shines. Darkness prevails here, taking everything in its path. Evil is everywhere. Regretted actions are taken every day. Tears betray 24/7. There is no idea of why this even exists. No one knows where it comes from. This is the place I speak of, is a place you don't ever want to visit. Once you're in you'll never come back. At least the same, anyways.

To prevent anyone from ever going here, you, your self have to never set foot in the damned place. Keep as much light in your soul as possible. You don't have to set foot there; it can engulf you without warning. Watch your back and those of others protect them from the dark place, even those you hate. We all need to bring it to an end.

Interpret this as you will, in any way you want. This place is real, it's all around. It's not in one set place. I have entered this place of darkness. I know what in of hell is suffered there. I had a friend help pull me out and I thank them for that. I thank my friend from the very pit of my healing heart.

Take this into consideration. Help all of those you can.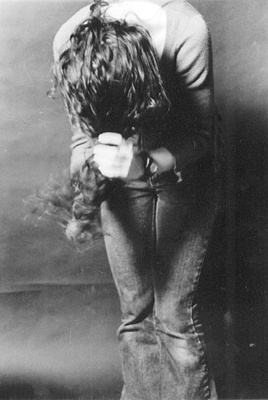 © Cerys W., Marblehead, MA