No Goodbyes
January 2, 2013
With forty dollars to my name, a broken nose, and golden teeth; I left this world too soon to weep. It's tragic really, my life's story. I dreamed of dreaming, to have and to hold, someone who loved me. My dream never came true.

My mother died while birthing me. My father? Who knows. I grew up in many homes, none of which I kept. From running, hiding, and being alone; I turned into a brutal cold monster. This guy and I grew up side by side, we were called best friends. In the end, he wasn't my best friend at all. The woman I loved since day one was taken right out of my hands. She left me for another, my best friend. I loved her with everything, treasured her smiles, and held onto each memory with her. My heart was shattered. We were supposed to get married, live in a big house, have tons of babies, and most importantly- grow old together.

I never made it past twenty-four years old. Death hit me with an unexpected phone call. I just had a regular check-up at the doctor's office earlier that week. My doctor told me my heart wasn't working properly. It wasn't pumping enough blood. I had three days left. My blood type was too rare.


Day three; I sat in that hospital bed refusing to do anything. I had no words. People brought me flowers, only because they felt sorry for my story. They didn't know me. The woman I loved; Sarah never came. I could feel myself drifting. The door slammed open, hitting the wall. A big guy in a black jump suit raced in. The last thing I saw; was a fist coming at my nose. I never once again opened my eyes, never said "Goodbye". Now my advice to you- live your life with no regrets. I had many.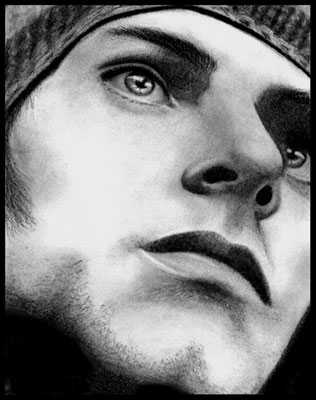 © Anna Y., St. Robert, MO