A Box of Secrets
December 27, 2012
A box of secrets lies buried on an old abandoned island that's long forgotten. It is locked away with a heavy chain and the insides are unknown, for the pirates who put it there were lost at sea.

A box of secrets lies hidden in the pyramids. The sands of the past have kept it over the centuries and will guard it for eternity. The pharaoh who placed the objects in the box has kept the riddles nameless in the wrappings of a mummy.

A box of secrets is kept deep inside of a ruined house. Down in the basement a little girl-the age of six-slid it under the old furnace and left it. Now she is fading away, mind elsewhere, in a nursing home.

A box of secrets dwells far down inside of me. The mysteries that are in it are slowly being found. I'm the only one with a key; I'm the only one who can open it. Soon, my box of secrets will be gone.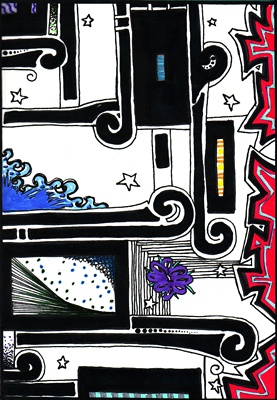 © Jessica D., Burke, VA