You Would
May 8, 2013
Hello, my name is Miranda, but my friends call me Micah. At least when I had any friends. But, surely if your reading this, you would know that, wouldn't you? You would know why this is written, why I'm not saying this out loud, and why I no longer have friends.
But of course, you would deny that it was your fault, pass it on to the next person standing, and so on and so forth in a never ending chain.
Heh. It reminds me about how this letter came to be: Something about me was said, other people believed it (even though it wasn't true) and in turn those people told more people, and it goes on and on.
But it WAS your fault.
And yours.
And yours.
And yours.
You did nothing to make anything better. All you did was make my life miserable.
So go ahead, tell yourself that you have no idea what I'm talking about. feed yourself those lies. But all the while, there will be a little voice inside your head telling you to STOP LYING.
It wasn't just your fault though, I don't want you to feel all the guilt, it was everybody's' fault.
If you saw me in the halls, if i tried to talk to you, if you snickered behind my back, it's your fault, too.
YOUR the reason I gave up.
YOUR the reason I didn't think life was worth living.
YOUR the reason I wrote this.
But more importantly, your the reason I decided to commit suicide.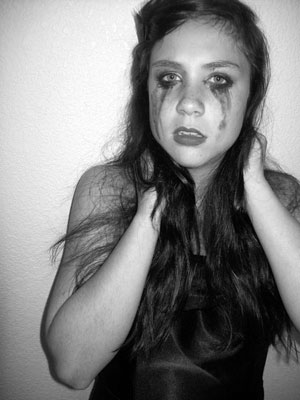 © Tiana D., Monument, CO