Chapter X, Y, & Z
May 16, 2013
He spoke as if he was reciting poetry, so fluid. The liquid sun pouring over his shoulder and reflecting into the mirror before me, I closed my eyes and listened closely to his playful laugh. He reached over and ran his finger through my hair, catching my gaze every now and then with his icy blue eyes. As I drifted back into reality, I realized he was talking about the calmness before the storm, the beautiful yet impending stillness of the air. Then, he grinned (the grin I both loved and hated) reached over, and pressed his lips against mine.

I'm not sure if I'll ever tell you his name, but I will tell you that I loved him…at least I wanted to. This story has no plot, it lacks a main character, even though I desperately want to be her, rather this story is many stories, some overlapping others, bounded by no common theme, just a mess I suppose.

You see as human beings I believe that we attempt to narrate our own lives, but end up only starring in it as one of the extras, with other people directing it. So as one of the extras, I will attempt to describe everything I have seen. Even as an extra I aspire to remembered by that one person in the endless audience. I suppose.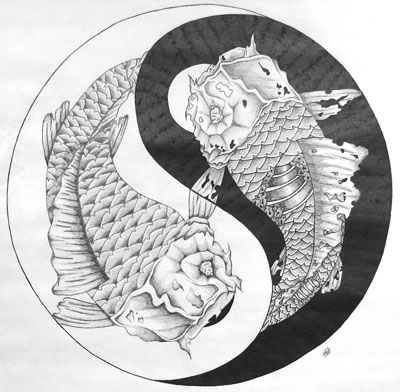 © Matt F., Pierz, MN