one wish
October 18, 2008
If I had one wish, there'd be a man and a woman, somewhere.

Except the woman's more of a girl and the man's more of a boy. Because that's what they are, really, but they like pretending they're grown up.

They'd be dancing. Only, it wouldn't really be dancing. It'd be more of he leads, she follows, but they're just so cute together and they're having fun and isn't that what dancing is?

They think so.

He'd grab her by the wrists and say she's beautiful. She'd smile and laugh like she believes him. He'd kiss the place over where her lungs are - not her heart. Because 'that would be cliché,' he'd say. 'Your lungs are just as important as your heart.'

They wouldn't notice the weather because they'd be too caught up in each other. But the day would be foggy; foggy like smoke that just won't go away. It'd be impossible to see past the other's face. There'd be nothing but each other. Nothing.

But they wouldn't notice.


If I had one wish, you would still be here.

But I don't.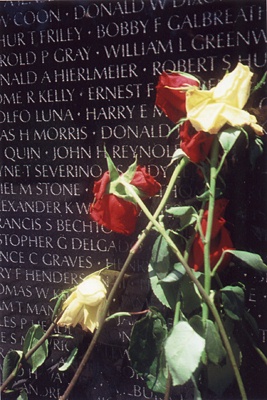 © Justin R., Angola, IN