Today I Dreamed
October 19, 2008
Today I dreamed.

I dreamed I was a bird. I wasn't sure what kind; I didn't take time to pick one. But if anyone cares, I think it was a bluebird. Or maybe a mockingbird.

I decided I'd be the kind that never left home. I'd be happy at home, I think. You'd be a bird, too, and I'd find you and we'd have little birds and we'd build a nest and we'd be happy. Together. Isn't that what matters?

But the thing I'd like most about being a bird is the wings. I'd be able to go anywhere, anytime. And even though I wouldn't, I still could. It's the idea of freedom that really matters.

Then I dreamed I was the sky. Everyone would have to see me, wouldn't they? They could judge me, and they could hate me, and they could criticize me and they could laugh at me; but at least they would know me.

Maybe a few people would end up loving me, anyway, if they could really see me. Maybe you would love me, too.

And I dreamed I was a fire. Because then, I could eat everything and burn and burn and burn and no one could stop me. Well, they could, but I'd get to burn first. I'd have my fun.

(You could burn with me, if you wanted. I wouldn't stop you, ever.)

I dreamed that rainbows were touchable. I dreamed that sunshine was feel-able. I dreamed that I was your hair and your skin and your heart; you would feel me in your chest and your heart would beat and live and I would beat and live and doesn't that sound fun?

I dreamed that I was rain and I was falling and you were saying, "slow down. Slow down. I promise I'll catch you."

I dreamed that you were real.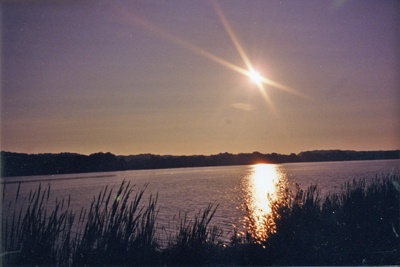 © Gabrielle C., Struthers, OH