Muffin's Morning
March 25, 2009
Maddie's foot jabbing into my side wakes me up at dawn. "Hey, watch it!" I meow. Maddie ignores me and rolls over onto her stomach with a groan. Oh well, I think. It was an accident.

I sit up in my spot at the foot of the bed and clean my face. I usually don't get up until 6:30 when Maddie's alarm clock goes off, but now that I'm awake, I might as well start my day. Meowing impatiently, I rub my cold nose onto Maddie's face. "Stop it," she mutters sleepily. "I'm trying to sleep."

"Oh no you're not!" I insist, but Maddie doesn't seem to understand me. I lick her arm, bite her hand playfully; but it seems that she is not getting up. With a sigh, I go and wait by her bedroom door.

At 6:30, when that familiar beeping sound starts, Maddie moans and lumbers out of bed. Her brown hair resembles a birds' nest like the ones I've seen in the oaks outside. She has on that faded soccer t-shirt that I just love to sniff. "Morning, Muffin," Maddie grumbles. Her eyes are squinted, adjusting to the early morning light.

I meow happily, letting out squeals of "nice to see you!" and "can you feed me now?" Maddie doesn't respond directly to my question about breakfast, but she walks downstairs and into the kitchen. I tag along at her heals with a spring in my step.

At my dish I wait, mouth watering, for some food. Maddie opens that well-known cabinet, second one on the bottom left. She gets out a can of Fancy Feast, sliced turkey in gravy. I hear that wonderful sound of the lid being peeled off. Maddie pours the meat into my dish. "Thank you!" I meow excitedly, and take a huge, savory bite of turkey.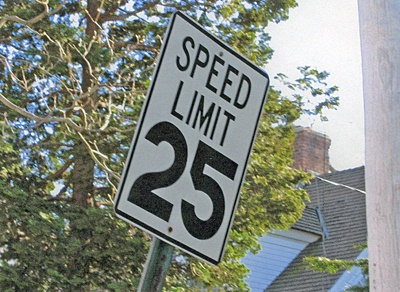 © Michael H., Milford, CT