Dream
April 5, 2009
I paced up and down the beach, kicking sand up with each step. My arms were crossed curtly in front of me.
Each second the sun settled further into the grey water. And each second, I got closer to the end.
I furiously took the pen out from behind my ear. I only knew of one thing to save me. One thing to keep me from slipping.
Digging a piece of paper out of my pocket, I scrawled the word "dream" across the top.
The light was what I saw first. Blinding, it distracted me from the sand escaping from beneath my feet. I was spun around. I felt like a kid on a carousel- who had eaten one too many corn dogs.
Then, silence. I was dropped onto a cushion. Sitting up, I sleepily looked around me.
The walls, an unatural shade of white, glared at me, as if giving me a warning. The same went for the fluorescent lights above me.
And as I listened for a breath other than my own, a heartbeat proving I wasn't alone, i heard nothing. And that was scariest of all.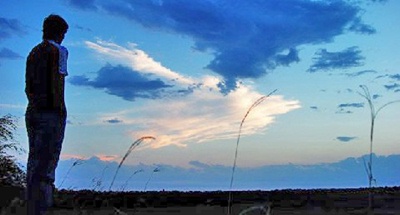 © Stefanie K., Katy, TX