A Day with Hillary
December 10, 2017
Senatory Ken Briant always knew that there was something fishy about that exhibit in the Smithsonian. Of his 12 years as a Republican Senator from Arizona, he had never seen something so peculiar.
Ken was always going about doing his thing, voting and introducing bills, arranging meetings with people, and so on when he saw a man watching him. From his badge, Ken could clearly see this man was part of the security crew for Elizabeth Warren. Ken did not have a good relationsip with Senator Warren and her gang which included Secretary Clinton. As he left the other legislators he decided to follow this man. As he looked closer he could see this man was Brazilian , strong, sturdy, and had tattoos all over his body.
Slowly Senator Briant followed this man into a closed exhibit in the Smithsonian. Strangely, this man did not use his badge to get in but used his civilian pass. By this time Ken didn't realize that guards from the NSA were surrounding him. Ken secretely followed the man inside the curtains to find himself in a dark, large lobby with a passage leading to a small chamber. He could hear Senator Warren, Ney York Governor Cuomo, Secretary Clinton, and the Presicent laughing nearby. Wait was that yelling he was hearing? Oh...no..., Senator Gingrich and Senator Paul were tied in the corner. All of a suddent a man from behind grapped his shoulders. As he turned around Bill Clinton said
"Welcome to the paryy." Trying to run away, the guards tied up Senator Briant while the Democrats laughed. Cuomo said
"You see, the NSA are with us, the FBI and CIA have no idea of our scheme"
"How about it stays like that!" As he was gagged among his collegues, he could hear some faint footsteps. All of a suddent Bernie Sanders burst into the room.
"Hillary, why are you doing this, I did tell you ot to do this!"
"Take him away," said Secretary Clinton to the guards.
"Your socialist ideas will never convice my corrupt Democratic party!"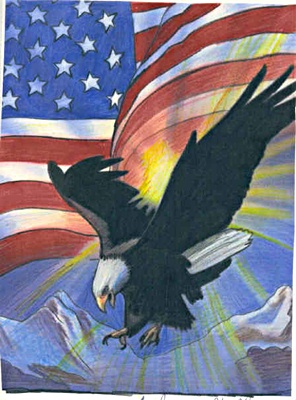 © Andrea G., Middle Village, NY