Who are you? Who am I?
March 20, 2013
Who are you, who am I?
Who am I next to seven billion people in this world? Although I'm Felix Perez I really feel like number 457,892.Thats the number I was given when I entered this world 18 years ago. I was given this number so that the government would know how many people lived in the world. I am not just a number though; I am an American, right? Raised in the Americas but born in the Dominican Republic. Which of course makes me an American, I think. When you're a kid you don't realize the struggle in getting something you want. I struggled, my parents struggled, and my brother and sister struggled. All we wanted was a better life, one were you could run around the park, get a good education, get a job, a place where we could call our home and feel safe. This world is far larger than we could ever imagine, and we all strive for the same thing. The American Dream as we all call it. My family and I wanted this American Dream; just thinking about the future encouraged us more and more. The road to get this American Dream was no walk in the park. We went down the bumpiest roads. The problem was we were all born in another country. My father and I left the Dominican Republic to come to the Americas first. We left my mother, brother and sister behind, but only for a little while. Coming to the Americas was scary in a sense because we felt like we were not welcome. As if we were criminals. Is it a crime to want a better life for yourself and your family? Well then we would all be in jail, wouldn't that be something. My father and I stayed in a small one room apartment. When I started school he told me not to tell anyone were we come from. He was only protecting me. Mom would call every day to check up on us, and to see if we were making progress. Surely enough we were. Dad met these nice people that helped him find work and apply for a Visa. I didn't understand what that was but he said it was going to help mom and the family to come live with us. Just a few months later we were approved. It was great, a few weeks later my mom, brother and sister were on the next flight to the Americas. So now were Americans rights? So why in school were we being labeled as "immigrants" or the "outcast" It shouldn't have mattered was we use to live, we are all equal. I guess not everyone agrees. I am not just an "immigrant" I and a legal immigrant who is also an American.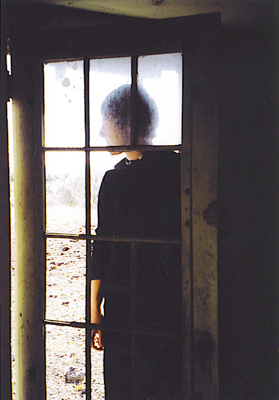 © Lindsay S., Billings, MT