Forever
May 31, 2011
Winnie was getting tired of forever. Of course she wasn't tired of being by Jesse's side, she loved him, she just didn't love being out of the cycle. There were times when she wished she was dead but they were fleeting, for she knew it would never be true. Death was for the living, she was not. It was the living's world and Winnie was stuck in a sort of purgatory between being living and dead.

"Winnie, you drifted off again," Jesse said. "What are you thinking about?" Winnie stared at his beautiful face, forever seventeen. Frozen in time, just like she was. Only Jesse didn't see forever the same way she did.

"Nothing really. Just thinking about what we'll see in Egypt," Winnie replied.

"I know! It's going to be amazing!" Winnie nodded. She wasn't in a talking mood. Maybe she could claim to have a headache. The funny thing was that ever since she had drunk the spring water, headaches never came easy to her. The only time she had a headache was when she was in a car accident, and it wasn't much. So Winnie decided to look out the window of the plane.

"I wish I was more like you Jesse," Winnie whispered. She turned around, Jesse was asleep. "You have so much fun." She felt something on her hand. Automatically, she could tell it was Jesse's. You don't live a hundred years with a person and not know the feel of their hand. Winnie looked at him, his eyes were closed but he started to speak.

"We should go to Rome again after Egypt," Jesse suggested. "I know you love the Trevi Fountain and the gelato, of course."

"Rome, the Eternal City," Winnie said. "Let's go to Rome Jesse. Egypt is still in their revolution so it won't be as fun."

"Sure Winnie, let's go to Rome. We have forever to go to Egypt," Jesse agreed. His eyes were open and bright, his light hair framed his face. Winnie smiled and stared out the window. There were no clouds so the ocean stretched out below her. In the distance though, she could see smog. That was the reason the world was going to end. The Earth was dying. That made Winnie frown, even the planet she lived on was part of the cycle. The Tucks though, will never be part of it. The Earth will die and they will be left to suffer. That was what scared Winnie the most.


As soon as Winnie and Jesse got to Rome, they went to the Trevi fountain and Winnie had a shiny euro in her hand. It was nighttime so the intricate marble was lit up, as well as the clear water with the coins glittering at the bottom. Winnie turned around, closed her eyes, and wished to die. She spun around to watch the coin plop into the water.

Winnie loved Jesse Tuck but the thing was that he was simply not enough. "He's not enough," she whispered. He had to be though, because Winnie Tuck's wish was not going to come true. She finally learned the truth about forever, there will never be enough.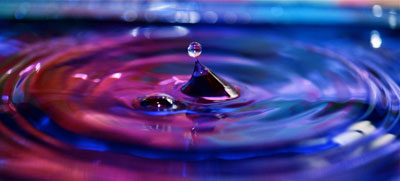 © Haley L., Anchorage, AK