Good-Bye
July 27, 2014
She walked down the tunnel. Her feet sloshed in watery slime as it clung to her blood covered shoes.
She wiped her bloodied hands on her blouse, the maroon and yellow tie now scarlet, glinting in the gloom.

She stepped in to the opening as the giant serpent statue loomed above her. The eyes seemed to follow her every move.

She sat down calmly, a gentle smile on her face as she opened the diary and pulled out a angel white, feathered quill.

'Im here Tom.' The ink swirled into the page. Then faded slowly.

Then he walked out of the shadows, robes fluttering at his heels.

"Ginny Weasley, how long I've waited to meet you in person." He smiled, in an almost... Friendly way.

"Hello Tom." She said dreamily as her unseeing eyes stared ahead. Her machine mind hissed mechanically.

"Oh, you've been a brilliant freind Ginerva, you really have." He circled her like and eagle over its unknowing prey.

"Thank you Tom. As have you." Her lips moved automatically.

"I would like one last favour from you though Miss Weasley, if it isn't too much trouble." A smile danced on his lips.

The word "Anything." Slid from her mouth.

"You're soul." He hissed as her scream echoed the Chamber.

"Good bye Ginerva Molly Weasley."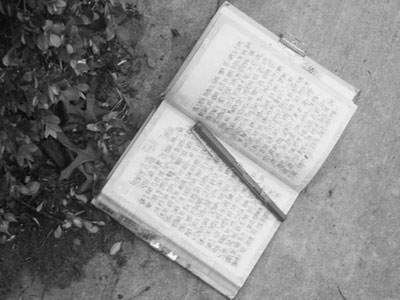 © Quinn B., Lubbock, TX