Cytus I-The Operators
February 13, 2015
"We have completed it, sir." The dark haired woman clutches her notepad to her chest. "The very first one."
"Good job, Pulseva." The bright eyed scientist steps excitedly towards her. "And the lifespan?"
Pulseva allows herself a small grin of triumph. "Eternal."
The two walk quickly to a secluded room down a white corridor. On the way, the scientist poses complex questions regarding coding and biology. Pulseva does her best to answer them all until she finally opens the door of the room with one thin hand. The scientist gasps audibly at the wonder lying inside, greater than any treasure.
An android. Its body sleek and silver, accented in shades of blue, gracing the white sheets of the hospital bed. Wires entrap its arms, weaving together in a delicate corset at its back. Its eyelids are closed, one thin black disc on each representing lashes. Even the lips of the robot have been fitted with extreme detail, and overall, the result is a scaled human.
"What is her name?" the scientist breathes softly, awestruck.
"We have not yet decided, but Yu and Ani seem to prefer 'Ververg'," Pulseva answers. "The name has no meaning."
"Ververg," the scientist repeats. "Yes, her name shall be Ververg until we can transfer a human soul to her.
"Have you found any candidates yet?" he asks, turning back to Pulseva. She shakes her head. ExtenLife Corp. has been thus far unable to find anyone willing to give up human life for an eternal robotic one. Especially a robot so early in its testing stages, without the slightest glimpse of emotion or memory. So far, all that is certain is the term used for the robots- operators.

"Then the search continues," the scientist says, looking back at Ververg. "I want her alive as soon as possible."
"Why, she already is, sir," Pulseva answers, brushing a lock of her dark hair to the side and crossing the room easily. Her nimble fingers tap away at a thin tablet, pressing and holding different keys, sliding some across the screen, until a golden circle appears in the center.
"Activate Operator," Pulseva commands, voice shaking only slightly.
The scientist watches in awed silence as Ververg sits up, illuminated by the sunlight streaming through the windows. 
The first of the Operators.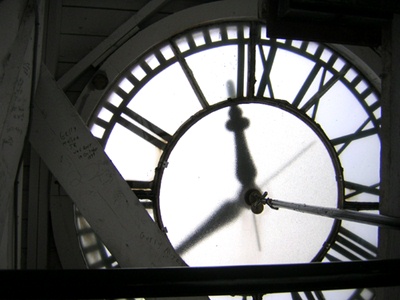 © Tatyana Z., Norwood, MA