Hidden Stories
November 11, 2019
My parents often remind me of how important it is to be kind to everyone—to listen to people's life stories because they won't be here forever. I am a strong believer that reading is the only way to really learn about others—dig deep into the real depths of their lives and who they really are. For Christmas last year, my parents gave me a collection of old antique novels. The pages were filled with light brown stains on the outside, an old smell wandered through the air when opened up. For most kids my age, this present would seem like their parents were punishing them—like they put a bunch of coal in their stockings. For me, it was the best present I had ever received.
I was on the fifth novel when I discovered a small pocket in the back of the story. I opened it up and found a handwritten letter. It was old, crumpled up with black ink fading off each page. I read it.
Hello, my name is Jane Haining, and this is my life story. I figured that as a I am rotting away, I should let someone know what happened to me—tell someone about the downhill slope of my life. I was born on June 6th, 1897. I am a Scottish missionary from the Church of Scotland located in Budapest. I have six other siblings, one of which my mother died while giving birth to. When my mother passed, I was five years old—I try to remember her stories to give me joy; however, as I get older they keep slipping my mind. Growing up, I began teaching Sunday school which gave me a sense of purpose in life. It was after the first couple of weeks teaching that I decided I wanted to become a missionary.
One of my biggest jobs as a missionary was to help Jewish girls get away from Nazi Germany, so they would not be sent to a death or concetration camp. At the beginning, I knew it was a very dangerous mission, but I also knew that I came to this world to have a purpose—my purpose was to save little girls so they could live a full, happy lives.
Taped on to the next part of the letter was another note, I proceed to read it and the story.
To: Jane Haining
From: Chana Abelman
Dear Mrs. Haining, you saved my life, and because of that I will forever be grateful. Without you, I could have been sent to a concentration camp, knowing that I would not make it more than a month. You are strong, brave and all of the girls that you have helped could never be more grateful to have you in our lives
Thank you from all of us,
Chana Abelman
That letter was the best part of my life—the reason that I exist. I keep it in my pocket everyday to remind me that I am affecting people and for the positive. That letter is the joy when I have a bad day.
March 11th, 1944 was the worst day of my life. It started out just another normal day, waking up, getting ready—I could tell you the outfit I was wearing, the way my hair looked—all of the details. I heard a knock on the door of my mission house, so I walked down the stairs and opened it. Without a second, I was grabbed and thrown to the ground. I was arrested by Nazi Troops. They threw me in the back of the car, knocking me out.

I was astounded by all of the things that had already happened to her—the devastation of what was to come. Yet again, I found another piece of an old article taped into her story.

HEADLINE: JANE HAINING ARRESTED FOR SNEAKING JEWS

I didn't know where I was going, what direction I was heading, but all I could hear were the Nazis taking about me. Practically unconscious, I could hear them saying, "she deserved the horror for the awful things she's done, helping save jews is the biggest sin I could think of." I just wanted to get up and punch them in the face. I was too weak.
March 12, 1944, was the day I arrived at hell—Auschwitz Concentration Camp. As I entered all I could hear was screaming from the Jews—families getting separated as they get shoved off trains. I saw Nazis yelling and beating people, throwing them to the ground. Everyone was treated with pure disgust—it was like the prisoners were trying to end the world but the Nazie's didint want them too. A large, strong man wearing a cap with his swastika on the arm grabbed me and drug me into a room which he proceed to brand my arm. He felt no pain of hurting me just threw me around like an empty bottle of beer. I looked into his red, crusty eyes—it was like looking into the devil's heart.
Four months of torture have passed. I barely eat—I'm skin and bones. Everyday I see people sent off to be killed. I see people get killed by Nazis. Sometimes I wish I was one of the lucky people that could just die. I can't take it…
The letter stopped abruptly, making me think of the travesty in her life. I ran down stairs to tell my parents what I found. I opened my mouth, about to spill all of the information I had just read; however, I found myself holding it back. I didn't tell them. I thought about it, and I wanted to know more about Jane before my parents make me take the letter somewhere I would never see it again. I grabbed my computer and quickly entered Jane Haining into the search bar. Wikepeida was the first source that came up. There wasn't much about her, yet the details that I read all matched up with her own story in her letter.
She never was able to finish her story. It ended because she died. Based on Google, it said that she passed away July 17th, 1944. With a pencil, at the end of her letter I gently wrote, Jane Haning Died July 17th, 1944.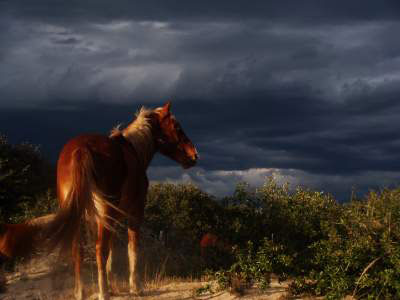 © Katharine H. Greensboro, NC