Newest Neighbor
November 20, 2009
Chapter 1


'Twas a fine summer evening on this night. As I happend to be locked out of my bungalow. The horse made his appearance known, we were both very tired.
Waiting for my neighbor to return from his meeting so I could grab the spare key that I had left with him a while ago. The fact that I've lost my keys really annoys me, for I rarely lose anything.
The last thing I lost was Jenny but that is a different story. "Mighty fine evening carlo, wouldn't you say" said Michele "oh yes, how was the meeting?" .. "the same" Michele says as he opens his
door and takes a quick step inside to retrieve the spare. Unlocking my door and sprinting to the backyard, I unlatch the stable and run back to the front to invivte my horse in. For we had to long
journey today. I've been mighty lonely since my other neighbor has moved out but I won't be for to long because the 'for sale' sign has been removed. Almost makes me wonder who will be the
next victim. Walking back into the house, I open the ice box and retrive the deer meat. This summer heat is really starting to put a dapper on my food supply. After my supper, I retreat to Jennys' chair.
Just sitting there helps ease the pain. I guess this war has to claim some victims. Later that night, I wake up and slowly trudge to my quarters. For the night has grown old so quickly.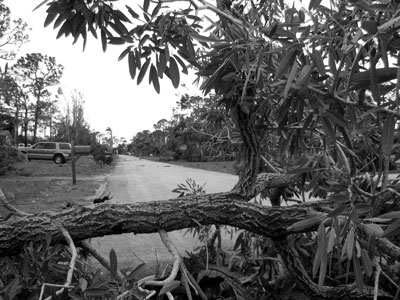 © Emily O., Boynton Beach, FL