Take This Moment
November 22, 2009
As I stroll down a lonely street, I think of all the other people who have walked here, on these gray cobblestones.
I think and think.
My mind is consumed of deep thoughts and burning questions.
I lose myself in the mystery of the world and ponder what thinkers have pondered for thousands of years.
Why are we here?
Where did it all begin?
I realize that my limited brain, despite all of its advancements, cannot comprehend the truths of the world, and that is why I do not know.
I continue to let my self be consumed and soon I have stopped walking.
Slowly, I sink to the ground and sweep my hands across the cold ground so much closer now.
Maybe I don't exist. I chew on that thought for a while, but can't spit it out or swallow it.
I feel myself being lost.
A small smile touches my lips in the irony of it all.
To end it now, a year from the day he shook up my life's foundations and made my mind open to the world.
I curse him under my breath for putting me in this situation.
Why?!
My thoughts scream for the umpteenth time.
He just had to walk right into my life and throw my beliefs off a cliff.
Lingering on him causes my thoughts to take a turn for the worst.
I remember, shivering, the intimate moments we had together.
The times where I convinced myself I was in love.
I let him get close to me and comfort me, for what? To have him turn around and cast me out?
Now I am alone and cold just because I stumbled upon the truth.
I chuckle softly to myself.
Truth.
What a dangerous and horrible concept.
People manipulate the world around them with truths and lies.
As I recall how these two forces of humanity twisted my life, the seemingly passive expression on my face contorts into one of utter despair.
I furrow my brows in concentration, fighting the urge to cry.
For a few moments, I struggle with myself, but I am determined not to let a single tear trail down my face.
I have shed too many for him.
I have wept too many times because of him.
Falling on my bed and sobbing myself to sleep every night had become routine.
No more.
Suddenly I realize that the sky is lighter.
My heart sinks at the thought of struggling through another day.
For the moment, I sit with my back against the cold stonewall, and watch the orange sphere rise above the old buildings around me.
I quickly turn my head in the direction of an approaching carriage.
My body tenses up for a second until reality slaps me in the face.
I have escaped the cage, and there's no need to worry.
He is gone.
I never have to face him again.
A tear finally escapes my eye and slips down my face to my chin. Not for him, but for me.
Sparing a long glance at my reflection in the puddle beside me, I take in my torn dress, dirty face, and hungry look.
I smile grimly.
The pain is not over.
Yet, for now, I can take this moment and rejoice in it.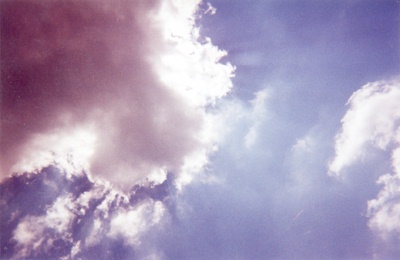 © Kena A., Huntsville, AL