Childhood Disrupted
August 5, 2010
When the sun hit the glass, a thousand diamonds danced around the ceiling of the room. It was a beautiful occurrence, but the children below the glittering shapes could find little joy in the sight.

Marie sat by herself, huddled in a corner, waiting for something. As they all were. What, she didn't know. Relief, hope, her family... anything to help her shed this terror, this life of fear. It was overwhelming, reaching down into her mind, her soul. She felt like screaming, like pounding her fists against something until she could pound no more, but she was too weak. Marie's voice had left her long ago, when it realized it could never be heard. Besides... if she screamed, the Nazis would come, and that would be worse than anything else. Or would it?

Of course it would. She was being silly. The girl shook her head to clear her mind of doubt.

Marie watched a small child of four stirred across the room. Barely a whimper had escaped her mouth before Anya was there, an arm around her shoulder, a reminder to keep quiet.

Anya was the oldest of the children gathered in the room, if one could count it as that. The horrible, awful room, with it's single window fifty feet up. Anyone looking in would only see darkness. There was no way out, for the ladder the children had climbed in on had been removed once they were all safe inside.

Anya, at fourteen, was far too young to be a mother to so many. Yet she had no choice. It was only a bit of fortune that she was a patient girl, a true soul trapped in the midst of such unjust times. Otherwise they'd all be lost.

Marie turned her head slowly, surveying the rest of the room. Anne had out her paper and pencil again, and was sketching. Marie drew herself up, slowly, carefully, and proceeded to make her way, weakly, to her childhood friend. Anne pulled her eyes away from the page and located Marie, the barest hint of a smile slipping across her thin features. She was too exhausted to manage more.

Marie pointed to the paper, shrugging her shoulders gently. Anne tilted the crumpled bit of parchment towards her.

Marie would have cried if she'd had enough fluid in her body. As it was, she had to bite her tongue to keep from wailing in sorrow. In the dim light, she could make out on the paper a perfect likeness of Marie's younger brother, David, who had been taken by the Nazis as a warning to her parents.

Anne gestured for Marie to sit down, and wrapped her twig-like arms around her friend. Suddenly, a grating noise was heard from above. To weak to be startled, the fifteen children in hiding shuffled to the walls, pressing their faces flat against them, as they had been drilled to do so many times. The creak of the trapdoor overhead, the feeling of anticipation, the sound of a package dropping. The door closing again. The grating of flour sacks and hay, being moved to cover the entrance.

Five minutes passed until Marie heard Anya moving around, as always, tapping the backs of the children to let them know it was safe to turn around. Finally, Marie felt the light touch on her shoulder. She turned, her heart sinking when she saw the dismal size of the parcel. How long would that last them for? The food was coming less and less often.

Marie glanced at Anne's legs, the knees of which were larger than the thighs. Through only nine years old, Marie knew she was starving; they all were.

How long could they last?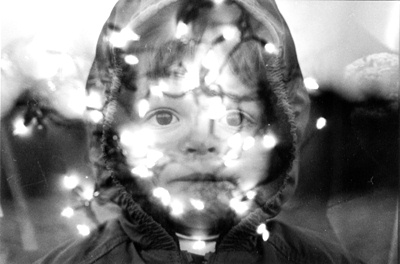 © Caitlin B., Marblehead, MA