Four White Letters
July 11, 2011
As my hand gripped tightly on a rolling backpack handle, I could tell something was up. At the time, I didn't understand the magnitude, or the consequences of what I saw, but I knew it was bad. The silence in my living room was eerie, and I looked up to see my sister and my mom staring at the television.

I nudged my mom, and asked quietly, "Where is that?"

My mom broke her eyes away from the television and quickly glanced down at me, informing me that it was New York City.

"Emily, get the phone," my mother instructed with worry dripping from her voice.

Emily put down her brown Jansport backpack and got the house phone, handing it to my mother. I looked over at Emily, her face was pinched and I could tell she was about to cry. The television news anchor came back on and said that a second plane had just hit. What it was hitting or why, I didn't know. But I saw the fire and the smoke, and the tiny little specks that I later found out were people, jumping, falling, dying. My sister started shaking ever so slightly, and she sat down on the couch.

"What's wrong?" I asked innocently. They both ignored my question, Emily with her face in her hands and mom looking for a number that was written on a piece of paper. I looked back at the television, the news anchor had gone away and they were showing a group of firemen who were standing in front of their firetruck.The white N.Y.F.D. letters starkly stood out against the red fire truck, which was now being covered in ash. Looking at those four letters, it finally registered to me.

I went over to my mom, who was starting to dial a number. I anxiously asked her,"Momma, doesn't dad work there?"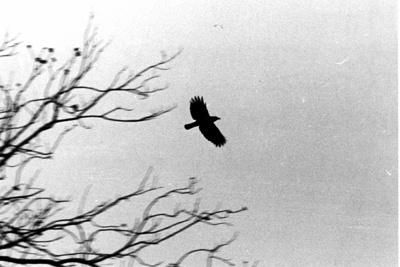 © Jacqueline T., Flowermound, TX