Melted Faces
November 14, 2011
Melted faces surround me. Faces burned right off, eyes burned to charcoal, facial features pour off the bones. These men are the other face of war. These are the soldiers no one wants too see. Not one of these men will receive an award on TV; no government official will shake their twisted and puckered hands. These are the men with melted faces.

Underneath the waterfalls of flesh, are young men who've seen a war they want to forget. These are the boys whose business has been war, these young men, suddenly old. These young men the world wants to forget. They are afraid, although they are brave, afraid of the past and the future they are trapped in time.
Their own mothers will not recognise them. They are changed men. They are the men with melted faces.

So young, just boys when they were sent away. The war took so much. Not just their faces, but also their past and their future. These young men, boys, have had their lives stolen by the state. These young, silent men, with twisted flesh stretched across the bones wonder what cause made it all worth it.

They were lied too, these young, young men they thought glory would be theirs, and they thought they would return heroes. They thought it would be over quickly, a few weeks, a few months. Then months turned into years, then it seemed as though it would never be over. War became life; they knew that they had no futures, for their business was war. These are the men with shattered lives and shattered faces.

Children might cry when they see their faces. So they are kept in this dark hospital. Away from the awards, away from the cameras, away from the public. No one wants to see the men with melted faces. No one wants to see this face of war. The pubic loves the marching men, the national anthem, and the glory. Not this side. Not this burned and blistered side.

Mutilated by war, both their faces and their souls. These are the heroes no one fawns over. They are shut away in this deep, dark hospital, and left to pick up the pieces of their lives. These are the men with melted the faces, the ones left over from the end of war rush, the ones everyone wants to forget. These are the men with melted faces, the men who scare young children, the men whose mothers will not recognize them, and the ones who will forever be lonely. These faces are the faces of war, horrific and forgotten.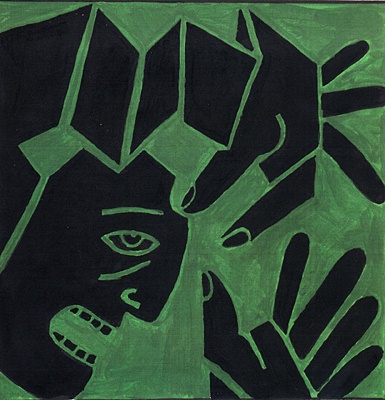 © Hilary L., Oakhurst, CA