Broken Glass: Kristallnacht
November 30, 2012
Journal Entry #2
November 9, 1943





Its name was Kristallnacht. What they had done to us even had a name which would come to be known as the Night of Broken Glass. The soldiers marched through our town wrecking everything in sight. The ground was covered in shattered bits of glass, with a river of crimson blood. Businesses and other buildings ceased to exist. All that remained of them were the shattered remains and the memories it brought the people of our town. These buildings included my family's bakery and the fabric shop of my friend Emily's family. As we looked around at the tattered remains of our old lives, a thick blanket of smoke filled the air as it coated our lungs. You would think this was the worst of it but we learned that the worst had yet to come. We saw no reason to lie to ourselves anymore. There was nothing left here in this little town of ours. We were out of hope and out of time. All we could do was pray and hope for the best.

As I try to crouch under a table in the bakery, the soldiers continued to destroy the buildings until they come to the fabric shop. This was the same fabric shop that belongs to Emily's family. Without hesitation, they knock out the windows with their rifles, coating the ground in shatters and bits of broken glass. I could see the reflection of my friend and her family's reactions in a small bit of shattered glass. Emily sat on the shop floor surrounded by the beautiful fabrics as they held each other and wept. It reminded me of the days when Emily and I would play as we wandered around the fabric shop. What I wouldn't give to back to the days before those of broken glass.





You would think it would have been enough for them. Having already destroyed most of the town and destroying everything of value to us, there was nothing left to take. They had to kill our loved ones, separate us from our families, and now destroying the places we grew up in and came to love. They would just be destroying our homes, businesses, buildings, and schools as if they were just meant to be destroyed, as if we weren't there crying and watching our lives tumbling down before us. All they cared about were themselves. We were nothing to them or anyone else. We were nothing but outsiders on the borders and brinks looking in at our old lives. There was one thing the soldiers couldn't take away from us though. They couldn't take away our memories. They couldn't take away my memory of playing in the fabric shop with Emily or my first day of school. Those memories are the things the soldiers could never take away.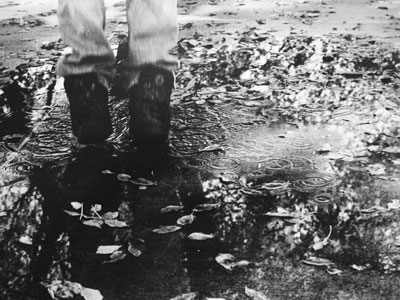 © Laura M., Eagan, MN