The Promise
December 21, 2016
Jack gripped his rifle in ill concealed terror as the shrieking sound grew deafening. A moment later a thunderous boom rang across no-man's-land, blinding heat washed over him and his eyes were dazzled by a red flash.
He wiped the sweat from his brow, then he glanced across at Paddy, who stood beside him on the firing step, waiting for the order.
Paddy's face was deathly pale, but Jack realised his own hands were shaking as he gripped his rifle. "Promise me something, Jack." He whispered hoarsely.
"Promise you what, Paddy?" Jack replied shortly.
"If I die, you'll look after Mam for me."
Jack tried to laugh, though terror still clawed at him, "You won't die, Paddy. You and me, we'll get through this."
"Jack-"
"Yes, I promise!" Jack snapped, more harshly than he meant too. "If you die, I'll do that."
Eerie silence had fallen over no-man's-land. Jack was stumbling through the mud and thick fog, stumbling over bodies and hissing as loud as he dared, "Paddy? Paddy! Where are you?"
He tripped in a shell hole and fell, then he heard a faint, raspy voice.
"Jack?"
Jack scrambled to his feet and knelt in the mud beside his best friend. "Paddy! Oh, Paddy, I'm sorry, I-"
"Jack," whispered the weak, but urgent, voice of his friend. "Jack, you'll write to Mam, won't you?"
Jack stared at Paddy's pale, mud-streaked face, his heart breaking, "Paddy-"
"You made a promise, Jack. Mam will be heartbroken when she hears. Look after her, please. You promised me you would."
Jack nodded, tears trickling down his face, "I know. I'll do that." He gripped Paddy's hand, and there, surrounded by the dead of no-man's-land, vowed to himself that for as long as Paddy's mam lived, she would never be alone.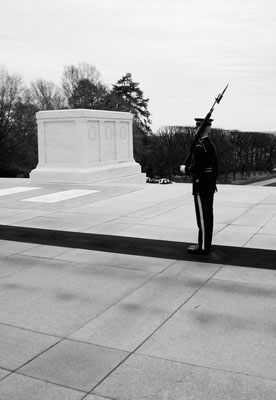 © Jordana W., Harmony, MN