Memories of a Soldier's Wife
March 25, 2009
I walk by the small table in the corner, and pause. I kiss the soft petals of my rose and lay it on the table next to the empty, inverted glass. Suddenly, we're kids again, and that glass is full. He's sitting across from me at our engagement dinner, staring up at my father as he ends the toast. He turns to me and reaches across the table to gently touch the rim of his glass to mine. The high ping fades as I am brought back to the present.

My memories run away again. This time, we are in my living room. "My dear, think of this as my sacrifice to you, your freedom, to keep that American Flag waving in the air." I choked back my tears and said. "But what if you end up like a white table cloth, so pure going into the war and you come back with the red spill of wine over your skin, engulfing you? You'll be biting lemons if you go." My memory fades to black as my daughter, your daughter, touches my shoulder.

His best friend pours the salt over the plate, the white grains clicking softly against the blue porcelain plate. The grains turn to tears before my eyes, rolling silently down a swollen face. The empty eyes of family and friends stare at the chair that faces us all, haunting us.

It's funny how all of these memories last only seconds, just enough time for the people in the line to get restless. Yet even though they are just memories and I know he is gone, that stubborn candle of hope still burns in my heart. Until I see my soldier again.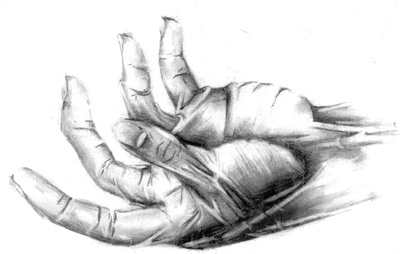 © Yisrawayl G., Philadelphia, PA