Rain and Rachmaninov
May 2, 2009
To the boy she taught Rachmaninov's prelude number ten in B minor. Her favorite piece for her favorite student. (Rachmaninov himself had taught it to her mother, and her mother had taught it to her, but she did not have children. She could not have children. She was born that way.)

She asked the boy, in a thick, Russian accent, what he saw while he played.

She had always seen the bells of Moscow in the morning – ringing, quiet, growing, thick like fog and power and dissonance. And spirits whispering in and out of them, wisps rising from a plangent knell.

He saw a storm on the horizon, thunder booming over farmland on rolling hills, wind whipping wheat and tall corn stalk, thunder swelling, swelling, subsiding. Rain, infinitesimally infinite, ringing rin-tin on rooftops.

She liked his version better, but only for the rain. He played so beautifully, she told him he made sparks with it.


Twenty years passed, and he was by her bedside. She had forgotten his name and his face, his voice and his silence. Her eyes had sunken deep into their sockets, her fingers were bones.

Her husband (even he was lost on her) sighed with pain and burden, and left the two alone in awkward company.

There was a piano in the room, dusty, out of tune, unfit for music – but her old student went to it anyway, not knowing what else there was to do. He fumbled through pieces she had taught him long ago, the ones he could remember. He hadn't played for some time, and it showed. She could have been sleeping for all one could tell. Her breath was steady. Her eyes were closed.

But when came the prelude, something happened. The thunder and the wind made her stir, the rain made her smile, made her say softly, "Oh."

Her old student did not hear her over the wincing twang of the piano. He did not see her lightened face, either, and left after the resonance settled.

He did not know it, but that was the last time she ever spoke, the last time she smiled or stirred.


A week later, by the request of the old teacher's husband, the boy returned. A smile, as it were, had lingered on the poor woman's face long enough for her husband to discover.

The boy played Rachmaninov for her again, and this time her husband stayed in the room, sitting in a chair by the bed, holding her hand and smiling.

Since the boy's last visit, he had started practicing again. He conjured up the old lessons, made rain beautifully.

Yet by then, she no longer remembered the sound of rain. Her expression was vacant. Her husband's smile faded as his eyes searched hers, as the music played through and came to a soft end.

Her student, seeing this, went quietly again. He made no noise as he left the apartment.


A month later, after so long, she died silently.


At her funeral, the November sky was stereotypically downcast and grey. The pastor went through the motions quickly. Everyone knew the forecast, could feel the wind through the waving boughs of the trees, could hear the thunder rolling over the cemetery hills. For them, it was miserable, but for her favorite student, there was something special in the coming storm.

It was their song, and now, free, she could remember how it went.

It started to rain.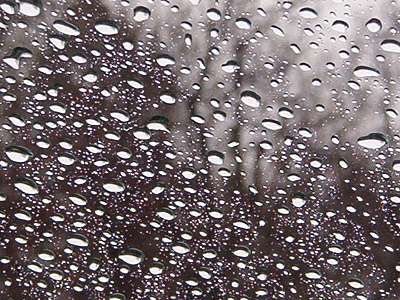 © Terrin C., Humboldt, IA