A Sing of Hope
May 14, 2009
Her back was pressed up against the fence; her bottom was red as a tomato. She pondered in her head what had just transpired. A lie had pierced the relationship between mother and daughter. Allison didn't know why she hadn't told her mom, maybe she just wasn't ready. Maybe it was because her mom looked down on those who chose to pursue any form of it. Her secret had become powerful & controlling at the time.
She remembered the time as a child, seeing a young man out by the general store, his voice flooding the air crisp and sharp. Allison had stared at his case ready to be fed with crisp dollars and coins, new and old. She stood in amazement and fed the case a new penny. Her mom had looked back in disgust, mumbling how he should've been working, and not out on the street caroling. The girl had the gift of song and wanted to be that young man earning a couple of coins.
Allison needed money & expected a bruised bottom sooner or later. She needed the money for it was Christmas and for once she wanted to celebrate. Her mom had seen day after day how happy the girl had been bringing back bags of gifts. She trusted her daughter but had occasional images of Allison stealing things off of shelves or fishing for money in the park fountain. Her daughter told her she was babysitting or down at the general store helping old Mr. Collins. One day though, Allison's mom's friend told her she had seen Allison singing down by the general store. Her mom confronted her as soon as she arrived home.
"What were you doing down at the General Store", she howled.
"Mom, I just needed money, I wanted a Christmas just this once", Allison wept.
"Why didn't you tell me, I would have understood", she muttered.
Allison saw her mom's paddle lying on a chair; she knew of her bottom's untold fortune. Her mom explained the pain was not for trying to fix something that was broken but for committing a sin. Allison's mom soon came to her and apologized she knew her daughter meant well, which meant that Allison would soon be able to return to her corner by the General store. Two days before Christmas, Alison's mom went to see her perform. Not long after she arrived she caught a glimpse of her daughter's golden brown hair shining in the distance; and heard her beautiful songs as she saw the occasional coin or bill fly into her empty guitar case.
For Christmas Allison's family huddled around a fire and opened the hard earned lavished gifts Allison had purchased. As the day slowly ended, Allison grew with disappointment at not having received anything. At that exact moment, her mom slowly stood up and grabbed a new, freshly polished guitar. Allison boomed with enchantment and raced to embrace her mom.
She played a song for her family as they all danced. She truly had made a difference and brought hope back to her family that Christmas.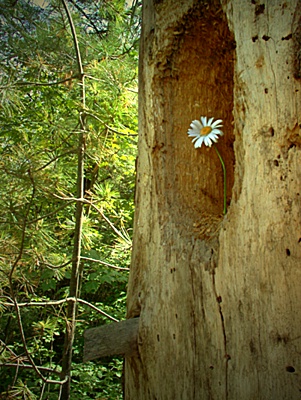 © Anna R, Sudbury, ON, Canada