Crowded
June 10, 2009
Kayla and Jessica(Jessy) were walking down the school hallway talking of things like how much they hated math class and couldn't wait for summer. It was hot out, blistering really, in southern Texas in April. They were wearing tank-tops and jean Capri's, like many girls their at school. Your normal, everyday best friends. Unseen to both girls was Neal, Kayla's overprotective, jealousy prone boyfriend. "So I saw you and Jake walking down to Carter's yesterday," Jessy mocked Kayla. They both burst out laughing, as Neal stopped dead in his tracks and gave Kayla a dirty loathsome look. He turned right around and walked away, apparently extremely angry. Kayla shot one look of absolute disgust at Jessica, and stormed after Neal calling his name. Jessy stayed their, confused and extremely upset. What was Neal's problem? She asked herself.

Kayla was running after Neal, trying desperately to catch up. "Neal, wait, I can explain." He finally stopped and Kayla ran to him, hoping it was going to be okay. As she opened her mouth, he interrupted and said, "No, I don't want to hear it Kayla." And with pity and regret in his eyes, he walked into the classroom and left Kayla in the hall, alone, and with her eyes bright with tears.

'Kayla,". Jessy was so relieved to see Kayla at her locker. Kayla swore under her breath. She was trying to avoid Jessy. When Jessy finally met Kayla, she saw her eyes were bright, not with the happiness she had seen in them that morning, but with tears. "Kayla, I can fix this, I'll just tell Neal what happened and then.." Kayla cut her off with a look. " It's too late Jessy. Don't even talk to me right now." And Kayla faded into the swarming crowd, and Jessy could no longer see her. Jessy stood alone in that hallway, and let the tears free-fall into a puddle at her feet.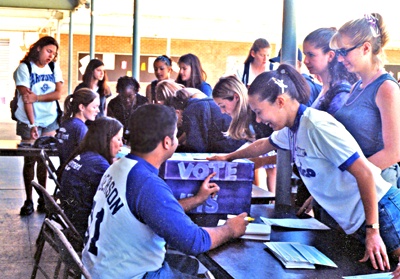 © Christopher A., Phoenix, AZ