A Nerd's First Love- Part One
June 1, 2009
I see her in the hallways…a ghost, a single face in a huge crowd.
Her eyes are like the sky…her hair like a drop of honey…sweet and long.


One day I stopped her. She looked up at me confused and then just as quickly looked down.


"What's your name?" I asked


"None of your business." she muttered. I could tell she was annoyed.

"If you have to know its Alice.'' She said slowly. "Why?"


"Oh nothing…you seemed nice." I stuttered, feeling like an idiot.

"Right." She replied. ", maybe I'll see you around?"

"Oh sure!" I blurted.

"Cool." She smiled. She walked away, her ponytail bouncing.

Okay so I know I should just give up on her but I can't! She's a cheerleader and I'm a nerd. What chance do I have? Especially when it comes to John Riddle. He throws me in lockers, knocks my books down, and does other stuff. The guys a jerk! Honestly, I don't know what the girls like about him.


"Hey man! Are you in there?" my friend's shrill voice said in my ear.


"What?!" I screamed.


"Oh… sorry..." I whispered.


"So you were talking to Alice huh?" Arnab asked.


"Yup. She is an angel." I drooled.


"That's great…well John has his eyes on her.


It was like the world had shattered into a million pieces. I fell to the floor and broke into tears. When people started looking at me weird I stopped.


"I don't care what that-'' I started.

Suddenly a huge shaped loomed over me. I knew it was John.

"What did you say punk?" he sneered.
"I'm tired of you." I smiled back and punched him in the nose, and knocked the wind out of him.

A small crowd had started to form around us.


"FIGHT! FIGHT!" the bloodthirsty crowd screamed.

I hit John again.

That was my mistake.

He roared madly and I sprinted down the hall.

John was getting closer…

And suddenly the world was upside down and whiteness seemed to engulf me.

And Alice was screaming my name.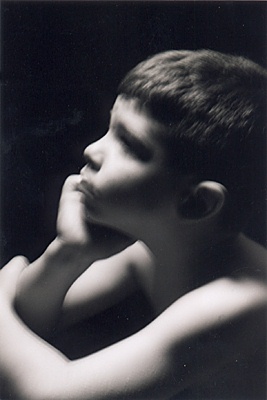 © Dena G., Pittsburg, PA