Not finished at all, just want everyones opinion of wther I should carry on.
July 28, 2009
She stood tall in her Prada Stilettos, her blonde hair sashayed around her prominent waist and her pearly teeth were set in to a harsh smile that quivered at the edges with a knowing intensity. I stared at the stranger before me, peering curiously through the admirable mirror that had been so carefully placed before me.

'Who am I?' I wondered, scrutinizing the girl I had become. I had to search deep, behind the dark tamed lashes, somewhere beneath the harsh eyes and the sloping contours of her scowling face I found her. The girl I had once been. The girl who laughed at silly jokes, the girl who would conquer the whole wide world, the girl who was proud to be Jemimah Phyllis MacLeod.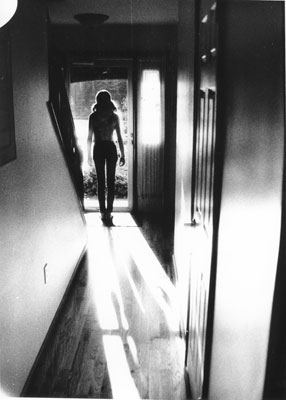 © Mike V., Morgantown, PA