The Look
August 24, 2009
This skin of mine is strange they say. It's bright, bright white. I don't know how it's different, I look just like Mommy and Daddy. We all have pretty white hair and glowing white skin. Our eyes are very icey and mine hurt in the sun. I sometimes look at the eyes of the other little girls who walk by our little white house and they are so beautiful. So many different colors! Deep blue, green, hazel, I even saw some purple eyes once! Those were my favorite! Well until...
Until they give me the look... The look that says 'I don't like you'. We get that alot,sometimes the neighbors will even yell at Mommy when she goes gardening or at Daddy when he goes for the mail.
But I think it hurts the most when I get that look.
The look that says; 'You don't belong'.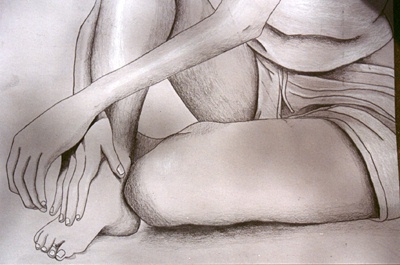 © Rebecca W., Kannapolis, MD