Walking to School
September 24, 2009
My sandy blonde hair swiftly glides across my back, as my feet start to pick up the pace. I feel like I am flying through the sky, I am a strong powerful bird, I tell myself. The crisp fall air catches my train of thought and carries it high into the sky. The happy thought will return to me tomorrow for that is what it does every day.

I have forgotten about the bird, for I have seen the boy in the black jacket. I secretly call him that to myself, because he wears the silly thing every day. He sees me watching him, and for the first time in five years he looks back at me. Not a glance, a full look almost as if for the first time he sees me for who I really am, he smiles. I think of how nice his smile is. His sparkly teeth were hard to look away from. I am starting to walk at a faster pace, but I still stare back at him, because I am 8 now, and I consider myself an experienced walker.

THUD!
"Ouch," I hear myself say.
"You okay, I saw you hit that trashcan, pretty hard," he says.


I don't answer him, I feel my cheeks begin to burn, embarrassment. I ran into a trashcan in front of the boy I like. What now, do I run? No, where would I run to, school? Bleck!!! He is staring at me, with concern now, he probably thinks I'm slow. I have to respond.

"I'm f-fine," I manage to get out.
"You sure, you're bleeding on your leg," he responds.
"Wh-what are you ta-talking about?" I ask.
"Look," he says, pointing to my leg.
"Oh," I say in shock.


As he helps me up, I feel safe. The crisp air once again passes through me, this time sending overwhelming happiness through my whole body. I look into his eyes and he looks into mine, he is kind. Not like other boys, he doesn't think I have koodies! As I lean on him, one arm around his shoulder, he helps me limp to school. The morning is warm and the sun is finally waking up, and the school is only a mile or so down the trail. He smiles and I can't help but think that he may like me back. With that thought, a smile slowly takes form on my face, for the first time this morning. I think that this is going to be the start to a great friendship!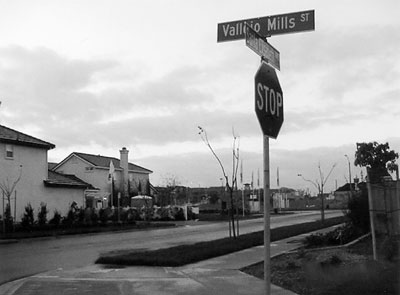 © Anthony Q., Chula Vista, CA