We Are Screaming Secrets.
November 22, 2009
I am ashes on the plains of New Zealand. I'm staring up at the open skies and feeling like I don't exist at all and it's beautiful. My fingertips are worn and dry from too much reaching and catching only my palms, and suddenly I'm wishing you were here to pull my heartstrings taut because you and I never cared much for lonliness.


We are a symphony of softly spoken secrets, too quiet to know and too loud to ignore. We are bruising hands and rotten words and everything we never wanted to be, but it's okay because one day all we'll be is dust in the wind.


We are pieces of ourselves. We are whispers in the dark and they can't catch us because we speak on a frequency called Truth that the rest of the world can't hear. And someday when all we are is remnants of a sunrise, we'll turn the sky black and tell everyone to trust each other even in the dark, because the only rainbows left are the ones we see behind closed eyelids when we think of love.


And someday we'll stand in the snow and realize that we've been catching cinder flakes on our tongues, and they'll be cold; so cold we'll try to kiss the sun, but it'll never matter, because ashes only burn once, and the most we'll ever have is "if only".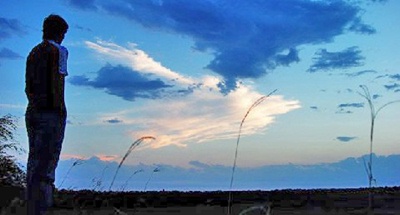 © Stefanie K., Katy, TX