New Beginnings
June 8, 2010
"I think you know the way around here by now! Just take your things upstairs to the spare room; that'll be yours." My mother walked bubbly into the kitchen to answer the phone.

I lugged my duffle bag up the flight of stairs and tossed it into the room that I would call my own. It consisted of four walls and a ceiling, and an ivory shade of carpeting. The window was dusty, with no drapes. The dull sunlight revealed the dust particles floating helplessly around the room. My father brought up boxes of my things and sat them inside the door. I hardly noticed him.
"Everything all right, Ash?" I nodded my head and turned away, wiping a single tear that beaded from the corner of my eye. He patted me on the shoulder and went to get the last boxes of my things.
…

I completed my décor with making my bed. The room now felt more like home, as much as it ever would. The bedspread was a swirl of deep violet and pink burgundy. The curtains matched as they hung stunningly from the rods. The sheets were a light pink spotted with speckles of red. Other things accompanied my décor like a desk and my dresser and some playful rugs.

Exhausted, I finally sat down on my bed. I cradled my head in my hands and began to cry. I didn't hear my mother lightly knocking at the door. She nudged it open and sat down a slice of pizza and a tall glass of ice water on my nightstand. She scooted in closer and consolingly massaged my shoulder.
"What's the matter, honey?" The concern in her voice slightly frightened me. I always knew her as a bubbly, light-hearted person. I have never, in the time that I knew her, heard her, this concerned. I shook my head weakly at her question. She sat, trying to comfort my crying eyes. I fell into her lap and she wrapped her petite arms around me and sat, waiting for me to speak.
"What's going on in here?" My father came upstairs, ready to sit on his bed and watch television while he ate chips and drank two cans of diet pepsi.
"I brought her up pizza and water and she was crying. I don't know what I did wrong!" She had an upset tone in her voice. It was frankly unexplainable.
I lifted my head from her grasp and wiped my eyes, only to make room for more tears.
"You did nothing! I just want to know why you gave me up when I was born! Then I want to know why you decided to take me back in when I'm almost a freaking adult!" I threw myself back down on the bed and began to sob again. Kathy and Paul looked at each other, knowing that they had to spill the dirt sometime. I choked on the painful sobs with my face pressed to my bedspread. Kathy leaned down by my side and tucked my short, spunky hair behind my ear. Paul walked over and sat down on the other side of me, just sitting. He never knew what to do in these kinds of situations.

He was a humorous guy, but he never did well with awkward situations like this one. We were much more comfortable when we knew each other as music teacher and student. Now that we knew each other as father and daughter, we hardly spoke. We waited longer after school to go home so that the students and faculty wouldn't recognize our true biologic relationship.
"Paul, hun, let's leave Kelly some time to calm down and relax." Kathy took Paul's hand and led him out of my room. I didn't get my answer. I wiped my eyes and looked at the now cold pizza on my nightstand. The ice in the tall glass was nearly melted. I wasn't hungry. It wasn't a hunger pang that I felt in my stomach. It was disgust. I paced around a bit and sat down. I heard Kathy's light rapping at my door.
She slipped through the door and sat down beside me.
"Aren't you going to eat your pizza?" She twirled my hair back.
"No. I'm not hungry." I sort of whispered.
"Listen, when I was 18, and you were born, your father and I wanted to get an education, but don't get me wrong, we loved you very much. We figured someone else could raise you better than a young high school couple could. We got into contact with Alice and Jack and they sent you to ACHS for a reason. We wanted to see what you've become. It wasn't planned that you would find out about us being your parents, but we talked it out with Alice and Jack, and they decided to help support you financially if you wanted to live with us. I know, I seem like I could be a big sister to you as opposed to your mother, but I want this to work, and I know it's a little awkward with Dad, but it'll get better. I promise."
"C-can I be alone for a while?" I turned my head in shame. I couldn't look my once best friend in the eye.
"Of course, Kel. " She pecked my forehead.
…
My thoughts raced as a darted through the door and into the bathroom. I dropped to my knees and fanned my face.
"Kelly? Kelly! Sweetie! What's the matter?" Kathy ran into the bathroom and knelt beside me. She pulled my hair out of my face and rolled my shirt up in the back and fanned me.
"Kathy! What's going on up here!" Paul climbed to the top of the stairs and stopped in awe for a moment.
"What's wrong with her?!" Paul stood in the doorway, trying to avoid the stench of vomit. My mother shrugged and began to fan more vigorously.
…
"Kelly, how are you feeling?" Mother walked into my bedroom and sat on the side of my bed.
"M-mom, I need to tell you something." My voice quavered as I sat up and propped myself against my pillow.
"What is it, hun?" She placed her hand on my knee and looked at me with a bubbly smile.
"I-I'm p-pregnant. That's why I was all sick earlier. I took a test." I looked down, about to cry as another wave of nausea came over me.
"I don't know what to say. Kelly, with who? When? How far along are you?" She lost her bubbly smile and now had a stare with sympathy and concern.
"The dad's name is Jason Sylvester. I'm almost due. My stomach never grew much, but my foster sister was taking me to doctor appointments and the sonograms looked normal. I'm seven months along now. I'm really sorry I didn't tell you."
"Kel, don't upset yourself. I'm not mad, I just was hoping and praying ever since I had you that you wouldn't have to go through what I did when I was eighteen."
…
"Mom! Mom! Come here! Please hurry!" Kathy came running up the stairs. She stopped dead in my doorway as she saw my baby birthed on my bed.
"What the hell is going on here!" She ran to the bathroom to grab towels. She brought them over and wiped the premature fetus off. It was fully functional, as a fully developed baby would be.
"Paul!" He came up the stairs and stopped at the stunning sight. He turned and ran down the stairs. Over the chaotic crying and panting of my mother, I heard Paul on the phone with the paramedics. She cut the umbilical cord with some clippers and rocked the fussing baby.
"Mom?" I looked at her with weary eyes.
"What, Kelly?" She looked up from the baby's face.
"What now?" ….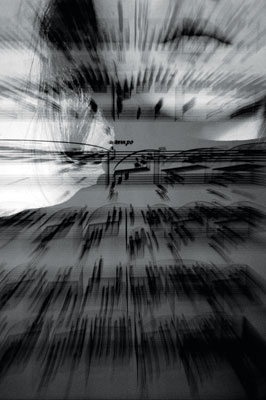 © Sarah M., Blairsville, PA