It Isn't Okay.
June 19, 2010
I live with my brother, his wife, and their son. Or rather, just my brother now. Last november, they got divorced, and she took my nephew with her. I can't stand to see my brother the way he is. I miss his joyfulness, and the fun times we used to have. Sometimes I write letters to people, that I never send, just to get all my feelings out, like this one:

Ana,
How do you live with yourself? Maybe it's because you live 300 miles away, and you don't have to see my brother mope around all day. You are the cruelest and most selfish person it has ever been my displeasure to know. I can't believe that I ever refered to you as family. I mean, divorcing him was one thing, but taking his son... that was evil. The divorce he could have gotten through, but he can't get by without Sam. It isn't okay that you did this. And maybe you never did anything to personally hurt me, but when you hurt my brother, you hurt our whole family. We loved him too. And you may not see it, but my brother is a d*** good dad. You don't have to see him cry at night. I hope you realize what you've done to this entire family, and I also hope you realize that it isn't okay.
Your Ex-Sister In-Law

Except, this one I'll be sending.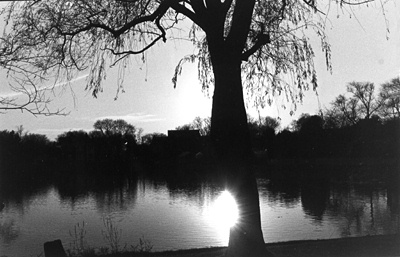 © Chuck K., Marblehead, MA