Slowly Die Inside
July 28, 2010
My name is Madison.

I am a cheerleader, i get good grades,have lots of friends,rich, and the only child.
People think i have a pretty good life. I always have the latest stuff, and I am one of the finest girls in school. The typical beauty: wavy blond hair that falls to my waist, big blue eyes, a killer figure. To top that off, i go with the most popular guy in school. His name is Parker. He's the basketball star of the school. He's the one people always count on to make things right.
I hear this often; " I wish I were you."
When someone tells me that all i do is smile and not say a thing.
Because in reality, i wish i was anyone but me.
I am slowly dying on the inside.
I'm addicted to an unhealty relationship and Crystal Meth. The wosrt part is, no one knows but me and Parker.
I still remember the first day he introduced me to drugs, the first time I saw him,and the first day he hit me.

Let me tell you the stories:

When I first saw him, it was love at first sight. It was after his basketball pratice. His pratice ends the same time cheerleading ends. I was walking with my two best friends in the world, Mary Ann and Jessica. He was walking down the hallway alone.
I heard about him before, but i never really looked at him much. But that day i looked at him closely. It looked like he had the whole package,he had brown hair with that sexy haircut. It looked like he was about six feet tall and full of muscle, and his smile seemed to glow.
Mary Ann saw me staring intensly at the back of his head. She smiled. " Is'nt he like the best thing that God has ever made?" Her big green eyes sparkled. I sighed. " It sure does look like it doesnt it?" Jessica rolled her eyes while she was texting. " C'mon you guys, he's okayy, but not all that."
Parker heard us, because we were the only people walking down the hall and i guess we werent talking quietly enough.
He stopped walking and turned around. My heart skipped a beat. "I couldnt help hearing you girls." He smiled. He looked directly in my eyes.
Parker's smile made me warm inside. I blushed.So did Mary Ann. Jessica didnt seem to notice, she didnt look up from her phone once and was still texting. He walked closly towards us. His eyes were still on mine. He reached in his gym shorts pocket and pulled out his number. Suddenly Jessica looked with shock and confusion on her face " Call me." He said. He gave me the number then went downstairs. Mary Ann screeched. " Ooooo... Madison! I am so jealous." She pushed me playfully. Jessica looked at me. " Yeah, that was your special moment. But how cheesy was it that he had his phone number in his pocket?" We all laughed went down the stairway at the end of the hall.
That night, it took me forever to finally make up my mind and call him. He picked up on the first ring.
After that phone conversation, i feel in love. He made me believe that after one conversation he really loved me...


A year later we were still together. We had a few arguments, and he seemed to change suddenly.
One August night we were in the car going to a drive thru movie. He was fidgety couldnt keep still. " What' wrong Parker?" I asked. He was angry. I did'nt know why.



TO BE CONTINUED...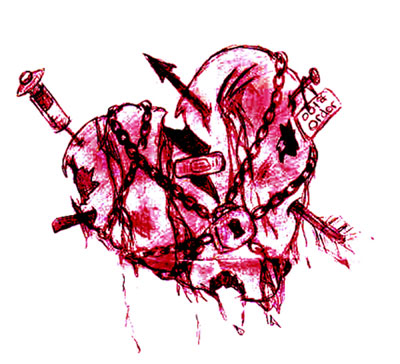 © Asia B., Hudson, MA