Freedom Tax
October 11, 2010
The young woman pulled the shawl down over her face. Burst into tears. The toddler sitting in her husband's lap started crying too. "The husband's face had become as pale as the moon hovering above. He asked Karim to ask "Mister Soldier Sahib" to show a little mercy, maybe he had a sister or a mother, maybe he had a wife, too. The Russian listed to Kari mans barked a series of words.
"It's his price for letting us pass," Karim said. He couldn't bring himself to look the husband in the eye.
"But we've paid a fair price already. He's getting paid good money," the husband said.

Karim and the Russian soldier spoke. 'He says…he says every price has a tax."


When I read this paragraph from The Kite Runner, it made me think. What if I was the woman at that time or in any other time? What if I had dreams, friends, a family, but none of that would even matter in the end? What if no one stood up and said stop? About everyone imagines how their conclusions will come and when it will happen. But almost no one imagines that their life would be sacrificed for another person's life or greed. Every day thousands of people fight toward their freedom. What at what price? Would it taste as sweet if it had been spoiled and bruised beyond recognition? Is freedom worth it if you throw away your morals and hurt the people around you? Ask yourself, what would you pay for freedom?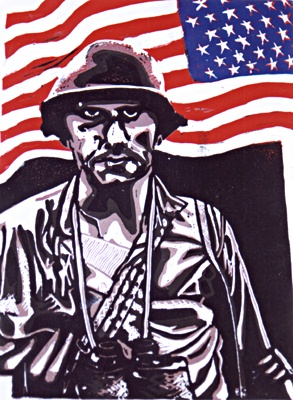 © Troy W., Kannapolis, NC