Cars
MAG
November 4, 2010
(March 1995)
My mother, who apparently received a very large bonus at work last week,
Has bought a new car.
It is small and golden-tan, and has very comfortable seats.
It sits, all shiny and new, in the driveway next to my father's blue pickup truck.
It is warm outside, the dawn of spring, and birds twitter in the sprawling trees above.
I am three years old, and spend a long while giggling and bouncing up and down
On the plush seat-cushions until my mother chides me, and my father's strong hands lift me down.
And then my mother crawls into the driver's seat, and my father climbs in shotgun beside her,
And I am strapped safely into my carseat in the back.
The radio plays a warm country song as we pull out of the driveway,
Heading toward our favorite pizza joint on Main Street,
Where we go every Sunday.

(June 1998)
My mother has cleaned out the garage, which has always been filled to the roof with
Boxes and bird nests and bicycles.
She parks her car there now, after she drives home from work, and slips silently into the house,
Stirs up chicken-cucumber-carrot soup for dinner,
And then slips quietly into her bedroom without so much as a word to my father.
When I step outside, I blink, unaccustomed to the sight of his pickup truck in the driveway
With an empty space next to it, and her car instead alone in the garage.
Her sad little car is beginning to show worn edges, a few paint chips.
Then I climb into the shotgun seat of my mother's lonely car and she hauls me away to ballet or soccer.

(September 2002)
My father's car is gone.
Last Sunday, he drove it all the way out to his new beachside house in California, with the palm trees,
And he didn't take me with him.
The lawyers in gray suits have all gone away now'
They've settled the family war: she keeps the house but he keeps the money'
And we are alone, my mother and I.
I come home to an empty house after school. My mother has dark circles rimming her eyes.
When I step outside, the crisp fall air burns my lungs,
And orange leaves dangle from tree limbs threatening to fall.
My mother's golden-tan car is gone from the garage.
They cut her hours at the diner, so she sold it and got an angry-looking Honda far older than me.

(November 2005)
These days, I find Jim's silver Volvo parked in our driveway nearly every night.
Jim is my mother's new beau, with ginger hair and glasses.
He has handsome eyes, but his nose is crooked.
His car has a shiny coat of new silver paint, but I can tell it is rather rough around the edges.
I am afraid of what I might find inside. I keep my head ducked as I walk past the tinted windows.
Some nights, Jim's car stays there in the driveway
Until the sun pokes its head up and roosters trill their sharp songs.
My mother won't make eye contact with me in the morning.
But Jim never so much as glanced at me in the first place.

(December 2008)
Jim's car is gone from our driveway. For good this time.
Last month he bought my mother a ring, and she put it on,
But then she found the scarlet lipstick stains on the back windows of his car
From Tiffany, who is nineteen and blonde and whom he met at the bar.
She threw the ring at him. It turns out he kept the receipt in his glove compartment the entire time.
He drove away.
Most days, my mother and I are silent. Her raggedy Honda stays still in the garage for days at a time.
Some nights, Bobby, who is president of the Senior Class and captain of the soccer team,
Picks me up in his slick black convertible.
Parked at the edge of a quiet willow-lined side street, we lie in the back seat, and he holds me.
Closer. Tighter. Warmer. Safer.
Most nights, he doesn't drop me back off in my driveway until the clock has ticked well past one.
Then the silence is broken. My mother and I scream at each other, the same angry lines over and over,
For hours on end.
Oh, yes, we are quite good at that. Screaming.

(March 2010)
I have bought myself my own car. It is white and small, just large enough for me
And a few empty seats waiting to be filled with people closest to my heart.
I just haven't met them yet.
Somewhere in an ivy-covered brick building five state lines from here
There is a cozy dorm room with my name posted neatly on the door.
The gas tank is full. The trunk holds two suitcases snug with patched jeans and striped sweaters.
My mother's car still sits, alone, in its solitary place in the garage, its paint worn, tattered, and thin.
One day, I know I will return to this driveway,
With its shadowy oak trees and tattered cars coming in and out,
And I will repair the ramshackle Honda my mother has neglected in the garage.
But until then, I have a search to complete. Girl. Eighteen. Lost. Must find.
And so I step out into the fresh early-spring air, my scuffed sneakers clacking against the pavement,
Step into the driver's seat,
And I am off.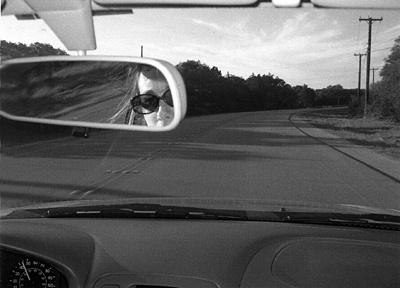 © Roxanne D., San Antonio, TX