Writer's Block
November 8, 2010
A blank page stares up at me, blue lines glaringly sharp. The red margin drips like blood down the paper. My pen, dry, of course, hovers threateningly, before falling to the desk.


I'm told I now have twenty minutes left to write my "original story" for the School Certificate trial English exam. Distracted, I look up from the paper in front of me and watch as the second hand ticks on, slowly erasing the precious minutes I have left. This story will be marked by someone who does not know me and so I want it to be good. I don't want to write the usual boring stuff written by my peers. I know I can do better than that, I just have to think! I'm running out of time. I have already wasted more than half my time desperately trying to write the first sentence.


I'm never going to write a good story in time!


I run my eyes over the question again, desperately hoping it will bring some small spark of inspiration. It doesn't. I glance up at the clock again. 10 minutes. Desperation, mixed with resentment flows through my veins, and I begin to hate whoever thought of the idea of writing a story. I thought it would be easy, but I never realized how hard it would be under a time limit! A sudden burst of inspiration finally fits me and I breathe a sigh of relief. I spend another precious minute lost in thought.


Suddenly, the blank page looks inviting, its lines made of fluffy blue and pink cotton clouds. My pen flies across them, pausing only to dot 'i's and cross the 't's.


I manage to finish with five minutes left. Taking a deep breath and hoping I've done as well as I think, I hand in my paper to the supervising teacher. She files it away amongst all the others.


I smile, relieved it's finally over. Now all I have is my Science exam to do then I'm free!


As I pack up, I wonder what the marker's reaction will be. I hope they give me a decent mark! The story isn't my best, but I bet none of my year wrote about a witch who gets airsick! They might not like it, but they can't take off points for originality!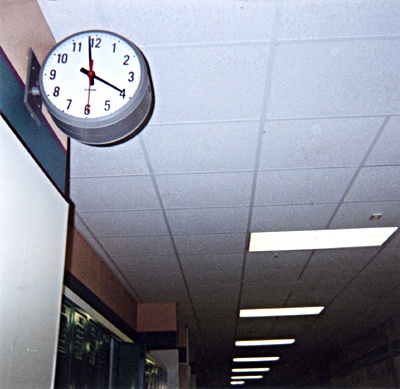 © Blake B., Highland Village, TX