Unfair
January 4, 2011
The screen door slams shut behind her as she runs out of the house crying. She feels like an empty nothing. She wants to kill herself just to take away the pain. She runs into the woods hoping to get far enough away. Someone shouted for her. She didn't want to hear them.

The moon is the only light on the dark perilous path. Overwhelmed she falls to her knees, her black hair falling in her face. She hits the ground trying to unleash some of her fury.

That evil witch, she thinks, how could she take him back after all he did?

Overcome with emotions, her body trembles uncontrollably with each tear that dances down her cheek. Freshman year stress, home, life…everything came out in tears.

A loser image at school, not having a boyfriend like every other girl. Her mother, the scum bags that come into her home.

Everything…comes out in tears.

The soft steps echo in her ears as she imagines them. A built lean figure holding her in his arms. He rubs his hand up and down her back while his other hand rubs her arm.

She just wanted someone to hold her in his embrace, kiss her and tell her everything would be fine.

"Shh…" The figure soothes. "Everything will be fine Baby…I'm here." He kisses her temple.

"Just hold me please." Soon the image shatters as someone finds her and carries her shivering form back home. It's then that she realizes she had no sanctuary.

Life is unfair.


But then,

Whoever said it was?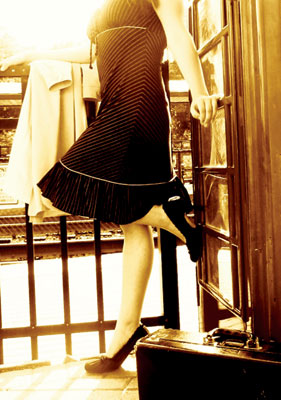 © Martha V., Morton Grove, IL