Kimmie's thoughts (Emma's Letter)
February 8, 2011
It was more to it then just a letter, it shook in my hand as tears fell from my eyes and trickled down my cheek. How could this have happened? How could i have missed it, after all she was my best friend. Dammit, I could here the words ringing in my ears. 'Don't follow along with me Kimmie. You have things to live for.'
I didn't get it when she said it. We where sitting near the water after school. She was looking down at it, smiling. I now knew why she had that beautiful smile on her face, she was planing to kill herself in it. I shuttered and placed her letter on my bed. I missed her, it's been a year. I long lonely year.
I would have to say this was the worst of my life. My dad left, my mom was horrible and my best friend died. Oh Emma why did you leave me, in this cold world, aloof from everything else. Did you not know how this would effect me? Did you not know I would now cry everyday for the rest of my life?
I rubbed my swole eyes and stood to my limp feet. I needed to get through the day. Today, for Emma.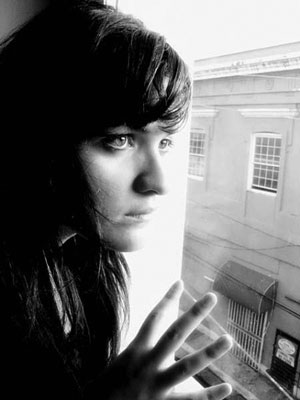 © Eveliz V., Bayamon, Puerto Rico