My way of life
March 27, 2011
Most my life I lived as if I where deaf, It was just something that I did, from age 10 to now age 17. There where very few people that knew I could hear as well as anyone around me could. My parents, sister, best friend and my sine language teacher.
Living life like this really opens your eyes about how people really are. If they suspect your weak, they do everything in there power to bring you down more that you already are. They talk, tease and taunt you and any way they know how, and if your as determined as I am you deal with it because maybe one day, it will all pay off.
There was always my struggle in my life experiment, and her name was MaryAnn Joelin. MaryAnn was like one of the mean girls in a movie. She was one of the talkers, taunters, and teasers. Everyday, MaryAnn would wave her hands in my face and speak very slowly telling me that I was nothing and a mute and anything else you could really think of. Never the less, I would look at MaryAnn everyday as if I didn't here her and I would go along with my day. Some says where better than others. Some days I cried because no one understood why I did this. Some days I cried because MaryAnn got to me. I tried not to do that.
There where people that you don't think are real. The nice people who learn the language to talk to you, to be friends with you. I was always tempted to tell them that I could hear them, and thank them for being who they where but I wouldn't do that, I couldn't do that. People talk and they would blow everything I worked on for seven years. So I kept it to myself. It was an odd thing I was doing but I was trying to make history. I didn't know why i started so early, I just wasn't a social child and I didn't have any plans on being a social teenage life. Maybe at the end of the year I would come out and say it. Say that all the years that I have past I could here everything they where saying. Maybe I would call MaryAnn out, and maybe I would thank all the nice people. But maybe not. Maybe I could just stay like this for the rest of my life but what would that help? Nothing. One day I would make perfect history and I would help make a name for myself, who wants to die with out a name made for them self?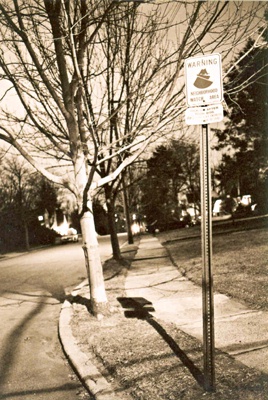 © Samantha G., W. Orange, NJ