Little Lion Man (named after the song)
April 4, 2011
I stare at the photo, mocking me. The girl, that girl, my girl, is leaning on the guy with the smirk. Finally, when it is too late, I see the desperation in her eyes. Her disappointment, her fear, her courage slowly building up. The same courage that knocked me down. Because, in the end, her courage was the stronger one. Mine was fake, painted to look like iron but consisting of playing cards. Hers knocked mine down, and with that house of playing cards, I fell too. Suddenly, in a moment of rage, I knock the picture over, and that bit of energy exhausts me.

I remember that last fight. It is still branded in my mind. I know I should have told her I love her, but my playing card courage couldn't withhold words so powerful. But I should have told her. And just when I opened up my mouth, she had spit in my face, turned on her heel, and left. And all my playing cards came tumbling out of my open mouth. That shocked me. I was always the one who left. Girls never broke up with me.

But even more clearly, I remember the first fight. I never fought with girls. Girls had always been pretty things to soften my rough edge. But she had started the fight, and for a moment I was speechless. Who knew she had so much depth? Determined to call check mate, I had challenged her. I had secretly begun to count her losses and my wins. I remember first knocking out her pawns. Then I had destroyed her knights and castles. I had eagerly waited for the day when her queen was gone, and I could claim it as my own. But while I had been too busy counting her pieces s neatly piled up on my side; she had been drawing a heart on her palm. And just when I thought I had checkmate, those dead pieces had risen up, surrounding me. I remember her face that last fight. It hadn't been triumph, joy, or even pity. It had been a look of remorse and apology.

I sit on my bed and try to remember the problem. Was there a problem? I had been convinced there was. No, I know what the problem was. She had been so… so… perfect. Even with all her faults, she had been perfect. But I've never been. I'm far from it. I had decided it's impossible to be perfect. I had created problems, wasting all my breath correcting them. Breath that should have been spent kissing her. And she spit me out like venom. I can imagine her at a bar, laughing, forgetting all about me. While I'm lying here, ripped to shreds.

Playing cards fall easily, but they can give paper cuts. And I'm the proof.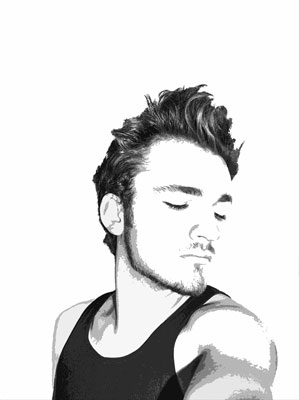 © Sean C., Princeton, IL