This Time
March 29, 2011
I had never been so mad before, like in my entire life. I wasn't just mad though, I was upset, I was hurt, and I was disappointed. I could feel all the anger dripping down my face like beads of sweat. I could feel the sour taste of rage throughout my tongue.

When I was younger, I had practiced keeping a straight face. However, for some reason I could never do it. This time didnt't need any practice. This time was different. This time I meant it.

She was no longer my mom. She was no longer my best friend, my mentor or even my role model. This time she was nothing anymore, she was dead to me. The women I stared at was nothing more then an addict. An addicted corpse of what used to be.

People say Meth changes you, and it's damn true. One time and you're hooked. "Not even once." My whole life I watched her struggle just to wake up in the morning but she could never kick the habit. You can't kick a habit like that; it's not like biting your nails. It's real. Not even once, she should have listened because one time turned into two and two times turned into years of addiction.

I took care of her the best I could. I was only a teenager but I did anything I could, I gave her money when she needed it. I was there for her. I couldn't take the way she acted anymore. I was hurt. I was upset. I was the adult.

Shouldn't it be the other way around?

I recollected on everything in my head. I filed through jumbled memories; some of them were missing bits and pieces. I tried to think of something that made me honestly happy. But nothing. I tried to think of the best memory of us together, but I was coming up blank. I stared into her dark eyes. They were black and almost looked fake. There was nothing there anymore. She had no soul. She had no heart. The devil had taken off with what was left of a good person, of a good mom. More importantly my mom. She acted as if I wasn't there. Completely ignoring me. This had to be the reason I had no good memories. I had no real memories; it was because I stuck here. In this stupid wore down apartment with f***ing p*** stains and grime in the hallway. The scent off bad cooking and s***. I was stuck in a moldy apartment with nothing left of my childhood. It was as if I was born into adulthood. This is why I was f***ing mad.

"Grow up goddamnit."

I whispered it. Simple as that. Maybe she would hear it.

"What?"

I took in a deep breath; I held it in, in the same exhale my voice rattled with intensity. I was serious this time.

"F*** you, you need to grow up and be a mom. You need to learn to live in f***ing society like everyone else.

You need to be my f***ing mother."

I know how cold my words were, but I shot them at her anyway. I was out to make a change. I was out to make the kill. And she was my target. I tried so hard to shoot her. I aimed at her face but my bullets had no effect. My words were my bullets and they did nothing! She stared at me and I stared back. This is when I needed practice staring but it came as second nature to me.
"What?"
Her face was withering, hard, cold, she looked tired, she looked older then she was. I remembered a time when she looked younger then her age but now, she was different person. She wasn't my mom she was the enemy. She was high.
She didn't care anymore.

I closed my eyes and held my breath one more time. I had never believed in god, but I started to pray. I prayed hard that the life I was in was just a terrible nightmare. I prayed that it was a joke, just a dream. Then I hoped that when opened my eyes it would be just that, nothing more then a dream. That the dead lifeless corpse in front of me would be gone and my mom would be in front of me again.

When I let out that last breath and opened my eyes that following second, she was there again.

She was still high, heartless, cold and almost dead. I was still cringing at the pain of disappointment. I was still hurt. I realized then I had become just as lifeless as she was.

"Nothing Mom, never mind."

This is why didnt't pray.

There was no god, if there was he would have helped, he would have fixed this. God would have helped me, helped her. He would have gave me some f***ing courage.

This is why didnt't pray, there was no help, there was no god, and there was no change. There was no hope left.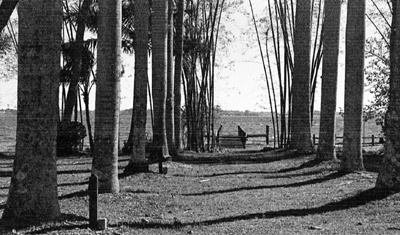 © Gizelle S., Miami, FL