A Rant for Love
May 30, 2011
I'm telling you, life is unfair.


It's a known fact. You can try your best, assert the most exemplary attitude, but sometimes, it does nothing to earn the acceptance you desire.


It's just an award, you tell yourself incessantly, to the point of annoyance. But why not? Why not just let yourself feel upset, this once?


The world is an unfair place, even if something, anything, is supposed to be out there for you; it's supposed to be some glorious light at the end of a long, winding road, a crown of achievement to assure yourself that you haven't been wasting your time working so hard.


And then you reach it with haste and happiness, and there's the bleak desert, staring you mockingly in the face. You cower timidly behind your disappointment, a shaking hand over your mouth while you try to hide your surprise.
Because your hard work, that risk you took with time, it all ended in nothing, and you know you can't go back to the past.


Instead, the feelings try to drown you in a hollow shell you can't escape. You walked the walk and got nothing for it.


Where's the sense in that?


The opposing team never even tried, which is what irks you, crawls on your insides uncomfortably, tickles your anger irritably because you know you were only a step behind. But your chance is gone like the wind, and it's suddenly as if it was never there at all.


You tell yourself over and over—you can try again next year. There's two more years to prove yourself worthy.


But you're not in the spirit.


Your best friend, in her own class, gets the same award you longed for. But she doesn't write like you do, not in the sense that she isn't good, but in the sense that she doesn't care, though she says she does.


But why care about writing when you only do it when you're forced to? To love is to show it, so why get an award for doing the required amount of work? Why not get one in my case, for doing what I have to, and then going and doing what I don't have to do, but what I want to do?


Isn't it the attitude that should give us the award? Isn't it the true love that should give us the opportunity to be praised? I know I have the skill, and there's never been a day when I haven't done as said. The others? The awardees? They fake their way through it and expect everything to fall into their arms.


It's false love, but it seems to work for them.


Perhaps I should take after them, the so-called Excellent Student. They get it all, in the end. Stop writing and only do what the teacher says? Nothing else? If I want to be recognized, is less more? Really?


I'm telling you I'm right, life is unfair.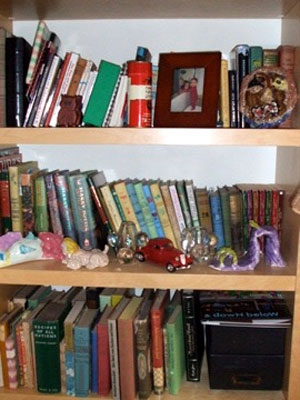 © Nina M., San Francisco, CA