The Father.
June 24, 2011
He's nothing more than an exoskeleton; an empty shell of what once was.
He's standing, somehow, lighting a cigarette with quivering hands. It's a church, but no one says anything; afraid, I suppose.
He looks dead.
Died along with his son.

It's a closed casket. Few people remain, the ceremony over, talking quietly amongst themselves. They leave him alone. No expressed condolences; no sympathetic handshakes.

If someone touches me, I'll scream. He thinks. He digs his overgrown nails deep into his palms, close to drawing blood. If they talk to me, look at me, I'll scream, and I'll never stop.
It's a message portrayed loud and clear. They mingle, walk around, enjoy their complementary egg salad sandwiches and lemon bars, but they keep their distance. Away from the trembling man near the windows.

He hears them; hushed whispers and tight lips. Talking about his dead son.
"So young...a couple hours only."
"Poor dear."
"It didn't even have a chance..."
He throws the cigarette on the floor and swallows the tears burning in his throat, hot and acidic.
"Is the mother here?"
"No...she's in the hospital. In shock, I heard."
Then the voices drop lower, paired with sideways glances. Uncomfortable hand motions toward the trembling man.
"She'd never let the father be here."

And then the gossip. Eager ears, soaking up the words spewing from lipstick stained mouths like vomit. Unfaithful, they say. A high school dropout with a lack of morals. Wasn't even in their for its birth...
"What's he doing here then?"
"Probably guilty...after it's all said and done. Now he cares..."
"Maybe its a blessing in disguise; God knows he wouldn't have payed child support."

His teeth are gritted so hard they may chip. The gossip lingers for a while, accompanied by snickers and small talk, but soon stops as he turns to look at them.
His eyes are wild. Teeth barred like a chimpanzee.

All is quiet as he makes his way to the casket. He looks them in the eyes as he caresses the woodwork with shaking hands; kisses the babies breath and carnations lying on the casket.
He whispers something, inaudible.
But it sounds like I love you.

With that, he exits the church through the side door, leaving the others to judge.
And they do.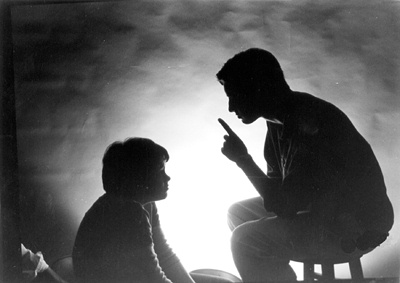 © Amanda T, Marblehead, MA