Where Am I?
June 9, 2011
God had always told me that He would never forsaken me. But when I was at gun-point in my battle, I felt utterly alone. I remember a dream I had, had:
It was dark and stifiling hot. Strange mountains surrounded me, leaving me trapped and suffocated. The terrain was ruff and uneven.
"Where am I?" I cried out. "God? If your here tell me where I am?"
There was no reply.
"God!" I called out, my voice cracking. "Why have you left me!"
When I needed God the most I couldn't find Him. He had always promised me he would be with me, BUT WHERE WAS HE?
Then... it dawned on me. The air was not stifiling, it was a comforatable warmth, like a safe blanket on Christmas. And the mountains were not suffocating, there were safe, finger-like. The terrain was also not ruff and rigid. It had swirls, lines and creases.
So where was I?, I had called out.
I was in God's hands, where I had been all along.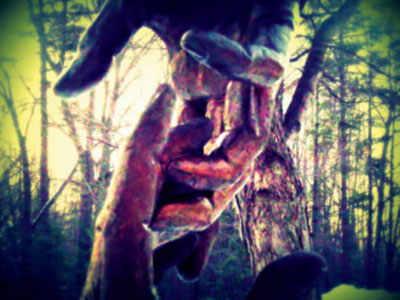 © Ashley S., Brownsburg, IN