Chapter two: A Meeting
July 6, 2011
This grown woman had never really fit into her family. She took after her mother in that way. Honestly, she took after her mom in many ways. Her mom was her hero for a long time. Until the day she got lost. This was her journey to find her. Her mom loved the redwoods and she was sure her mom would come here.

As she was twirling under her curtain, I heard a voice call to her. Then, out of a blanket of moss hung over a branch to dry, stepped out an angel. This young woman was her support and comfort. She caused her to laugh and smile. She reminded her of her faith, hope, and love. She reminded her of why she had to believe in God even when it was most difficult.

The woman twirling under the waterfall stopped and dropped her right foot back on the ground. The angel ran to her and threw her arms around her. She wasn't the least bit worried that she would soon be stained by the perspiration that remained on her friend's clothes. Then she told her how much she loved her.


She called the twirling woman her sunshine. I took up this name for her as well. For indeed, this princess glowed from the insides out with a fire for her God. I proceeded to follow the angel and the sunshine as I was quite curious as to where they were headed.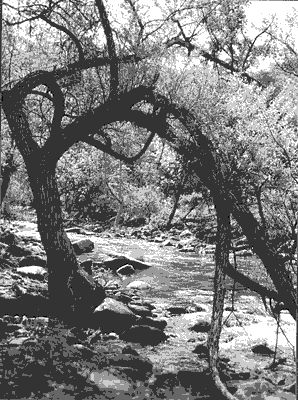 © Eddie S., Elverson, PA