He Was a Soldier
November 15, 2011
"I'll be home, hopefully before you are able to read this," my father wrote from Iraq. I was three years old at the time, and it was my birthday. My father had been stationed in Iraq for 3 years, and wrote to me and my mom every chance he got. He told me he loved me very much, although I probabydidn't remember him. I did remember him, his blue eyes and blond hair were hard to forget. Two days after I turned three, two men emerged from a black SUV, and knocked on our door. My mother was reading to me, and she told me she'd be right back, and to wait there. I didn't listen, however. I followed her to the door, and as she opened it her expression darkened.
"Mrs. Conley," one of the men, asked. He was a decorated marine, and his friend was a decorated army officer.
"Yes," she responded, her hand on her heart.
"On behalf of the President of the United States, and his grateful nation, that we regret to inform you that your husband, Jacob, was killed in Combat yesterday," the Marine said.
"He has earned a purple heart, and was one of the most accomplished army officers I have heard of," the army officer added.
"Oh my goodness. Thank you for informing me," my mother said, shaking the men's hands.
"Mommy," I said, concerned.
"Yes, honey," my mom asked, her eyes bloodshot from holding back tears.
"Is daddy dead?"
"Yes sweetie. He died doing what he loved, helping protect you and me."
I started bawling, as did my mom. I clung to her and we stayed that way for 10 minutes. Although I was only three, I remember that day like it was yesterday. The only remnants of my father I have are his dog tags, and three pictures of him and me. He also gave me a ring whenever I was born; it hangs on my necklace today. He was a brave man, and he loved me. I loved him so much, and I think about him constantly.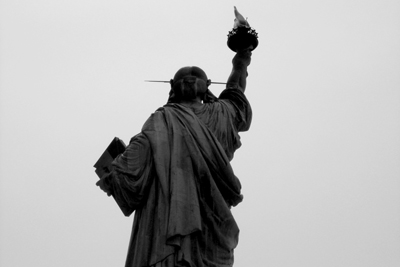 © Conor G., Harvard, MA